What is a Primary Caregiver?
---
A caregiver is any person who has significant responsibility for managing the well-being of a patient.  Potential medical marijuana patients may designate a "primary caregiver" as part of their application for a Florida medicinal marijuana card. The caregiver will have significant responsibility for managing the well-being of the patient using medical marijuana, there are no other special requirements.  Caregivers must be at least 18 years old, although there is no requirement that the caregivers have specific medical training or background.  You are not required to designate a caregiver, although if you do it must not be the patient or the patient's physician. As stated above, caregivers must be designated on the initial application by the patient for a medical marijuana license.  To select a caregiver after becoming a state-licensed patient, the Patient must submit a change of Address or Caregiver form to the Health Department's Medical Marijuana Registry. Get Started Today...
Medical Marijuana Caregivers in Florida wishing to obtain a license must first make an effort to understand the process involved. Many questions a patient has can be easily answered with a visit to the Department of Public Health website. Submitting an application is the first step in obtaining a medical marijuana registry identification card also known as a marijuana license from the Department of Public Health and this must be done by any person wishing to possess marijuana for medical use. The response time for submitting an application can vary depending on the situation and rejections will usually take four to six weeks. For a new card or a renewal card, the process can take four to five months. Changes to a card or obtaining a replacement card may take four to six months. After approval by the Health Department, caregivers are entitled to manufacture or possess medical marijuana in order to provide that medicine to the patient.  From then on both the patient and the caregiver are protected from state or local prosecution for possession or cultivation of marijuana that is used for medical purposes subject to the states guidelines for allowable quantities (no more than two ounces of a usable form of marijuana, and no more than six marijuana plants, with three or fewer being mature, flowering plants that are producing a usable form of marijuana).
Become a Caregiver in Florida
---
Get started today, we can help!
Any person who is in the process of applying for a Florida medical marijuana caregiver license should be sure to keep a copy of their application documentation, including proof of the mailing date or other transmission of delivery to the state with them at all times. In the event that a person is questioned by a law official for possessing cannabis, this documentation may be presented as proof that the person is in the process of applying for a card. This will be given the same legal effect as a MMJ registry card until the patient receives notice that an application has been approved or denied. Applicants should also keep in mind that it is necessary to send in an application for renewal of a Florida medical marijuana card no sooner than 60 days before the expiration date on their card. Therefore patients should seek out a medical marijuana doctor practicing in Florida in advance. Any applications that are received prior to this date will be considered a duplicate application and the state will require an additional fee when renewing within the accepted time frame. When a MMJ patient is sending a payment in to the medical marijuana registry, the payment must be dated within the prior twelve months of the date of the application submission. Any payments that are sent that do not fit this requirement will cause an application to be returned for a new payment. All payments made to the medical marijuana registry are non-refundable and are deposited within two weeks of the application submission. Patients will have 60 days to fully correct and return any rejected applications from the date of the application rejection. If an application is returned after the given 60 day window, an additional payment will be required. Paying close attention to these guidelines will save the patient a lot of time and extra money spent trying to correct issues later. If you are searching for a caregiver or you are in need of a new caregiver in Florida then please contact one of All Natural Medical Solutions highly trained and highly motivated staff members today by email or by visiting our contact us page today.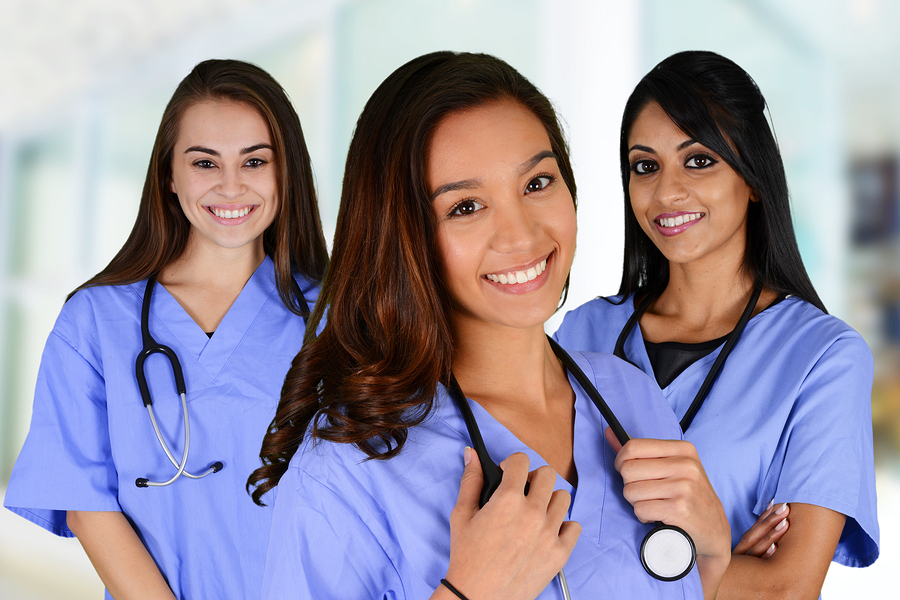 Why Would A Patient Want A Caregiver?
---
Medical marijuana caregivers grow marijuana for sale to their patients. This is generally a direct, person to person transaction. There are several reasons why a patient might seek out a caregiver:
Expense: Obtaining medical marijuana legally and directly from a grower means no middlemen and almost always lower costs.
Expertise: A good caregiver is knowledgeable about current medical marijuana laws, paperwork, growing techniques, and using marijuana as medicine. That means that a good caregiver can help their patients answer questions about their medical marijuana license, travelling with marijuana, and which strains might work best to alleviate certain symptoms.
Convenience: Caregivers generally make deliveries as opposed to maintaining storefronts. Once you have a caregiver, obtaining your medical marijuana is as simple as ordering a pizza delivery.
How can patients find a good caregiver?
Patients demand quality medications, professionalism, safety, and security. All Natural Medical Solutions is the only  caregiver matching service designed specifically with these concerns in mind, and our service improves every single day!
Contact Information
---
All Natural Medical SolutionsAddress: 1131 E. Commercial Blvd.
Fort Lauderdale, FL. 33334
Call Us: (954) 939-0343
Our MMJ Solutions
---
At FloridasMedicalMarijuana.com we are committed to providing you with exceptional service. Our network of Doctors are compassionate and knowledgeable, and are experts in the field of Medical Marijuana medicine. From beginning to end, we offer a simple and stress free experience! Our team of professionals are here to help you.