Applying for a Florida medical marijuana card in Boca Raton can be a confusing process. Thankfully, our doctors and staff at All Natural MD are here to help you understand the process, as well as answer any questions you may have. Our clinic has been in business since 2016 and we've had close to 20,000 patients benefit from medical cannabis use for a variety of conditions.
We offer evaluations that determine if one qualifies for medical marijuana treatment under Florida law and provide education on dosing, routes of administration, expected effects, drug interactions, side effects, delivery methods, and more. Our team of highly qualified doctors is here to provide you with the best care and answer any questions you may have. Contact us today to start your journey into medical cannabis!
We understand that each patient's journey is unique and individualized. That's why we strive to provide the best care possible for every one of our patients. Our knowledgeable staff is here to help you every step of the way, from evaluation to finding the right strain or delivery method for your needs. With us, you can be sure that you're getting the best advice and service on medical cannabis in Boca Raton, Florida!
Medical Marijuana Card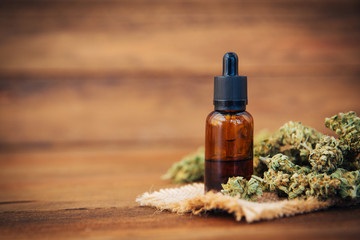 A medical marijuana card is a document that allows individuals who meet certain criteria to purchase, possess, and use cannabis for medicinal purposes. This program is intended to provide relief from severe illnesses or conditions such as chronic pain, cancer, HIV/AIDS, glaucoma, and other serious health problems. To obtain a medical marijuana card in the United States you must be diagnosed with an approved condition by a qualified physician. Once your application has been approved by the state of residence you will receive your medical marijuana card which will allow you access to dispensaries where you can legally purchase cannabis products.
Medical Cannabis provides many benefits including relief from symptoms associated with various illnesses or conditions without the adverse side effects of pharmaceutical drugs. Patients can tailor their treatment to their specific needs and can access strains of cannabis that are more effective for certain conditions. Furthermore, medical marijuana is often significantly cheaper than prescription medications.
Having a medical marijuana card also provides individuals with legal protection in states where it is regulated or decriminalized. Without the card, possession of any amount can lead to arrest and prosecution which can result in fines, jail time, and other penalties. With a valid ID card, you will be protected from this type of legal action as long as you adhere to the laws set forth by your state regarding purchasing and possessing products containing cannabis.
Medical Marijuana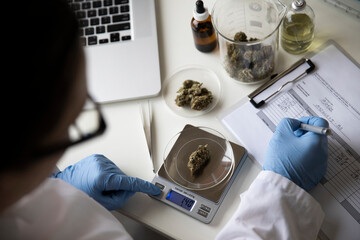 Medical Marijuana has become increasingly popular in recent years, with more states legalizing its use for medical purposes. Florida is one of those states that now permit the use of medical marijuana, and obtaining a Florida Medical Marijuana Card in Boca Raton can be an important step toward managing your health condition better. Obtaining a card requires submitting an application to the Department of Health and providing proof that you are currently suffering from one or more qualifying conditions as specified by state law. Once approved, you will receive your official Florida Medical Marijuana Card which will allow you access to dispensaries and authorize purchase of cannabis products at registered dispensaries throughout the state.
Our medical staff is highly trained and knowledgeable about the use of medical cannabis, as well as all other treatments for illnesses. We strive to give our patients the best care possible by providing them with accurate information on how to properly use medicinal marijuana and its benefits. We also offer personalized consultations that take into account the patient's individual needs and preferences to provide tailored advice on their treatment plan. Our goal is to ensure that each patient receives an optimal amount of relief from their condition through the judicious use of cannabis-based medicine.
At All Natural MD, we are dedicated to helping our patients get a Florida Medical Marijuana Card in Boca Raton if they meet all state requirements. We understand how important it is for those suffering from serious illnesses to be able to access the medical treatments they need. We strive to make sure our patients get the highest quality care and information about their condition so that they can make informed decisions about their health. Our staff is knowledgeable, friendly, and supportive – always willing to answer any questions or concerns you may have regarding medical cannabis use in Florida. Call us at 800-250-6737!