HOW TO GET A MEDICAL MARIJUANA CARD IN FLORIDA
HOW TO GET A MEDICAL MARIJUANA CARD IN FLORIDA
HOW TO GET A MEDICAL MARIJUANA CARD IN FLORIDA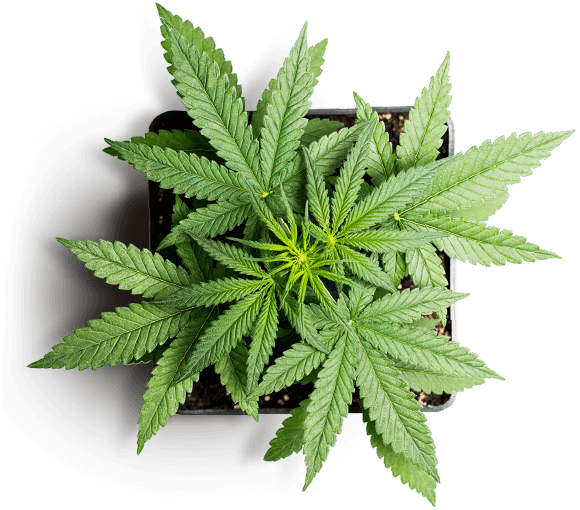 WHAT YOU GET WITH ALL NATURAL MD
---
WHAT YOU GET WITH ALL NATURAL MD
---
•Superior and Professional Customer Service.
•Required To Be Seen In Person 1 x Every 210 Days.
•Get The State Max On Flower, Vape, Edibles, Etc...
•State Issued Medical Marijuana ID Card Assistance.
•Locations All Over Florida To Assist You.
•Customized Treatment Plans Available.
•Same Day Approval Now Available
•Superior and Professional Customer Service.
•Required To Be Seen In Person 1 x Every 210 Days.
•Get The State Max On Flower, Vape, Edibles, Etc...
•State Issued Medical Marijuana ID Card Assistance.
•Locations All Over Florida To Assist You.
•Customized Treatment Plans Available.
•Same Day Approval Now Available
How to Become a Medical Marijuana Patient in Florida
How to Become a Medical Marijuana Patient in Florida
Becoming a medical marijuana patient in Florida is rather simple. The first step is to make an appointment with the All Natural MD licensed and approved Florida medical marijuana doctors group. At time of your in person visit, the doctor will evaluate your aliments to assure you qualify. If you have any medical records, doctor notes, MRI reports, medications bottles, etc... to prove your condition, you will certainly want to bring that in with you. Once the doctor determines your conditions qualify and you complete the State require consent form, you will be entered in the medical marijuana use registry OMMU so you can complete the necessary steps for your medical marijuana card. Its a very simple process! You simply have to upload a picture of your Florida drivers license or ID card to prove your residency. If you don't have a Florida ID, you can use a utility bill, voter registration card, lease agreement along with a bank statement along with a few others. After you upload you proof of residency, you have to sign your name electronically at the bottom and remit a $75.00 plus $2.75 convenience fee. That's all you have to do. You can now receive your temporary card the sameday. Once you receive that you can start purchasing medical marijuana legally from a licensed medical marijuana treatment center (dispensary) in the State of Florida. The professionals at All Natural MD will help you with every step of the process!
Qualifying Conditions and Cost
Qualifying Conditions and Cost
There are many aliments that will qualify you for medical marijuana in Florida through All Natural MD. Below is a list of some conditions that will qualify you:
Chronic Pain (Anywhere)
Arthritis  (Any Joint Pain)

Headaches

IBS

Chron's

Epilepsy

Glaucoma

Parkinson's

HIV/AIDS

Multiple Sclerosis

Hypertension

Tourette's Syndrome

We offer Sameday Guaranteed Approvals! Call us (800) 250-6737. Most conditions qualify!
The cost is $199.00 for a full State maximum 210 day/7 month certification. This includes all 3 x 70 day orders which is the maximum allowed by the State of Florida. You'll also have to pay $75.00 to the Florida department of health for the medical card itself. We will get you registered and assist you with this process if need be.
About All Natural MD Florida Marijuana Doctors
About All Natural MD Florida Marijuana Doctors
All Natural MD is proud to be one of the first and the best Florida medical marijuana doctors certification companies in Florida. We offer marijuana doctor card services to qualified eligible patients living within the State of Florida. We've assisted over 15,000 patients with medical marijuana treatment and would be honored to do the same for you and your loved ones. Just visit one of our many clinic locations to get started. Our mission is to help improve and revitalize the health and the daily lives of each and every one of our patients through compassionate care and the personal individualized touch that we offer. Contact our team of experts to see if you qualify for medical marijuana in Florida. We are committed to maintaining a welcoming and safe environment and we'll do all we can to make your visit a pleasant one. View marijuana doctors locations near you, get hours, reviews and to book an appointment.
Individuals suffering from chronic and debilitating illnesses are eligible to receive medical cannabis within the state of Florida. To begin the process a patient must have an in-person visit with a Florida physician who is certified in compassionate use. In order to provide certifications to patients, a doctor must have an active, unrestricted medical license and must complete a course issued by the Florida Medical Association. Once the physician has examined the patient, he or she can qualify (or "certify") them to be able to purchase medical marijuana. After a patient is certified by a physician they must complete a medical marijuana ID card application with the Department of Health. When the Florida Department of Health compassionate use registry approves the patient's ID card application, the patient is legally then able to visit any of the state's dispensaries or call a Florida Medical Marijuana Treatment Center to arrange for delivery. The law requires patients to be re-certified each 210 days, and the physician can certify up to a 70-day supply of cannabis at a time at a maximum daily dose that is yet to be determined by the Department of Health.
Frequently Asked Questions – Florida Medical Marijuana Program
Things To Do In Florida With Your Medical Marijuana Card
Things To Do In Florida With Your Medical Marijuana Card
Whether you live or Florida year round or just visiting, you're sure to find some fantastic places to visit. Whether your looking to visit the hot sunny beaches in the summer or pick strawberries in the winter, their are plenty of options to keep you busy. You can go shopping in the downtown districts, visit a local museum, play golf at one of thousands of golf courses as well as enjoying all aspects of water sports in one of our many oceans or lakes.
Florida has a coastline of more than 1300 miles long and is bordered by its white sugar like sand and refreshing ocean waters. To the east southeast of the State you have the Atlantic ocean. To the west you have the Gulf of Mexico. The gulf of Mexico is accessible via cities in Florida such as Tampa, Sarasota and Bradenton. One of the bigger attractions in the Tampa area is Busch Gardens. You can also catch a Tampa Bay Bucs games Located at Raymond James Stadium or see the Tampa Bay Rays play baseball or the lighting play hockey at the Amalie Arena. There are many attractions in the Sarasota area to visit with your medical weed. these options include The John & Mable Ringling Museum of Art and Ca' d'Zan also has ties to the Ringling Bros. Circus, the bulk of the city's best things to do are linked to nature. For a relaxing day outside, visitors can tee off at one of the area's golf courses, lounge on Lido Beach's sands, hike Myakka River State Park's trails, pay their respects at Sarasota National Cemetery or stroll through Marie Selby Botanical Gardens. Or, head to Big Cat Habitat and Gulf Coast Sanctuary and Mote Marine Laboratory & Aquarium for an up-close encounter with wildlife. Just to the east and a bit more inland you'll find cities such as Brandon, Lakeland, Winter Haven and Haines City. Outside of having the largest one-site collection of Frank Lloyd Wright architecture, Lakeland is also know for it's country boys and girls and big guns. Yes it's true, the sheriff of Lakeland (Grady Judd) actually encourages his residents to own and get to know how to use firearms.
Just to the east located in the central part of the State, you'll find the biggest attraction in Florida know as Walt Disney World. This 43 square mile / 500 acre piece of property is know to Mickey and Minnie mouse as well as has rides, attractions, resorts and much more.  Just down the newly renovated Interstate 4 you'll find the Orlando Universal studio complexes. Another great option if you're looking to get high, go on fast rides and munch out on good eats. It can get quite confusing in this area as there are many connecting interstates. You have interstate 4, 417, 508, 192, 435, 441, 528 and a few others. Be careful as their is a lot of construction going on with the i4 ultimate project. You can take these interstate to areas like Kissimmee, Lake Mary, Clermont, etc...
Moving to the east you'll encounter the main vein the runs along the east side of the State of Florida which is Interstate 95 (i95). If you take this road south you will run into Fort Lauderdale and Miami. This area is bordered by the Atlantic ocean is is knows for its sunny beaches and fabulous nightlife. If you're looking for the bars and the clubs you'll want to head this way. To the north you have Daytona which is know for motorcycles bike week and the Daytona 500 speedway. Keep heading north and you'll be in Jacksonville which is the largest populated city in Florida. There you can catch a football game or go to the Jacksonville zoo and gardens.
Keep going south and catch the Interstate 75 to the west cost of Florida. There you'll find cities such as Naples, Fort Myers, Port Charlotte and others. This is a beautiful area to rent a boat and go out for a cruise or even do some fishing. Boat rental range from $200 - 300 for a half a day. You can dock them and have lunch at the local restaurants while grabbing a cocktail or two. There are lovely and very well known Florida West Coast beaches which include Clearwater, St. Petersburg, Ana Maria, Sanibel, Captiva Islands and the Lee Island Coast. Where ever you end up, as long as you have your medical marijuana. Things should work out just fine!
More About The State of Florida
Florida, the Sunshine State is a beautiful area that can be found in the Southeastern portion of the United States. The Atlantic Ocean makes up the Eastern border while the Gulf Of Mexico borders the west.  Florida is the only state that borders both bodies of water. The state includes a rapidly growing population and is ranked 22nd out of 50 states with a citizen population of 22 million. The state capital is Tallahassee and the largest city by population is Jacksonville. Visit All Natural MD Florida today.
HAVE QUESTIONS?
All Natural MD is here to help! (800) 250-6737
HAVE QUESTIONS?
All Natural MD is here to help! (800) 250-6737.