Location Details
Contact Us
Phone:
800-250-6737
---
Office Hours
Monday - Friday 10am-5pm
Saturday 10am - 4pm
Sunday 10am - 4pm
Location:
Administration office: 711 S Howard Ave Suite V200, Tampa, FL 33606
Appointment Location: Urban Center Westshore 4830 W Kennedy Blvd Suite 600, Tampa, FL 33609
Find Us:
How To Get A Medical Marijuana Card in Tampa, FL

Scheduling your appointment with All Natural MD Tampa is simple. You can contact our office (800) 250-6737 or visit our get started page. We will determine your eligibility and finalize your appointment right over the phone.

Upon arrival of your appointment, you will check in with the nurse who will bring you in to meet with the physician. He/she will finalize your approval and enter into the medical marijuana use registry system with the Florida Department of Health.

Once entered into the medical marijuana use registry you'll be able to complete your proof of residence and pay $75.00 to the State for your medical marijuana card. Sameday approval you'll receive your temporary card to your email.
Who is All Natural MD Tampa
---
All Natural MD is your go-to choice for Medical Marijuana Cards and Doctor Services in Tampa Florida. Our Tampa Medical Marijuana Doctors are licensed to issue medical marijuana to qualified patients and have been doing so since October 2016. With over 20,000 patients and a growing understanding of the medicinal benefits of medical cannabis. If you or someone you know is suffering from an ailment, please give us a call to learn more about how the program works and the process by which to get started. It's a very simple process to obtain your medical marijuana card approval as long as you working with the right company. Please note our office is currently by appointment only so if you wish to make an appointment with our practice, please call ahead (800) 250-6737. Thank you all in advance and we look forward to serving your every need. Check if you Qualify now it only takes a few minutes.
Welcome to All Natural MD Tampa
---
It has been proven that medical marijuana is effective in the treatment of a variety of debilitating conditions. Medicinal marijuana is now legal in the state of Florida, and the staff of physicians at All Natural MD Tampa Florida are authorized to issue Florida Medical Marijuana Cards to qualifying patients. Get Started Today in North, South, East, or West Tampa as well as University, Citrus Park, Thonotosassa, Seffner, Brandon, Lutz, Apollo Beach, and more.  We are also located near Busch Gardens Tampa Bay, The Florida Aquarium, and the Seminole Hard Rock Hotel & Casino. The drive from the Tampa International Airport (TPA) to our offices in Tampa isn't that difficult or time-consuming whatsoever. When you're ready to leave the Tampa International Airport (TPA) take George J Bean Parkway and Florida-60 West, just google one of our many locations.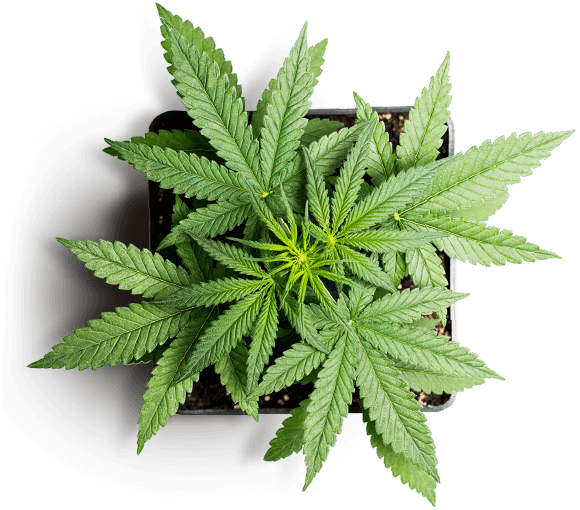 Medical Marijuana Card in Tampa FL
---
Our Tampa Medical Marijuana Doctors at All Natural MD are authorized to issue medical marijuana card certifications to qualified patients in Florida. We provide risk-free evaluations and conduct all operations in accordance with Florida State law. All of our MDs and DOs are board certified and have completed all State mandated certifications needed to recommend medical marijuana in Florida. Our Compassionate physicians are among the most well-established and best-reputed in the area. So you can feel assured and comfortable that you're going to be seeing a company that cares about your well-being and will issue you a medical marijuana card with no judgment. We know you need the medical benefits and pain management relief of cannabis, and we're here to help you with all aspects of acquiring a medical marijuana card. If your wondering how to get a medical cannabis card in your area of Tampa, you've come to the right place. Give us a call and we'll quickly walk through the process. As mentioned, it's a super easy process as long as you're working with us. Physician Resources.
Qualifying Conditions and Cost For Medical Marijuana Card Tampa FL
There are many aliments that will qualify you for medical marijuana in Tampa Florida through All Natural MD.
Below is a list of just some conditions:
Anxiety

Depression

Insomnia

Bipolar

ADD

ADHD

PTSD

Chronic Pain (Anywhere)

Arthritis  (Any Joint Pain)

Headaches

Migraines

IBS

Ulcerative Colitis

Chron's

Cancer

Seizures

Epilepsy

Glaucoma

Parkinson's

HIV/AIDS

Multiple Sclerosis

Hypertension

Tourette's Syndrome

We offer Guaranteed Approval or your money back! Call us at (800) 250-6737. Most conditions qualify!
Contact All Natural MD Tampa marijuana card services today to schedule your appointment. We will handle everything else! The cost is $199.00 for a state maximum 210-day certification. This will include all routes of administration such as smoking, vaping, concentrates, edibles, tinctures, topicals, patches, etc. Health Benefits.
Where Can I Buy Medical Marijuana in Tampa FL?
Once you have your medical card approval, there are numerous state-approved marijuana dispensaries in Tampa where one can purchase medical marijuana.
Here are a few hand selected options:
Who is Eligible for a Medical Marijuana Card in Tampa Florida?
Patients of all ages with a qualifying medical condition are welcome. Minors under the age of 18 must have 2 physician opinions and be accompanied by a caregiver who is 21 years of age of older. All Natural MD Tampa can help you with this process.
 Medical Weed Cards in Tampa FL
---
1. Individuals suffering from the any of the State listed qualifying medical conditions are eligible to receive medical weed within Tampa and other areas of Florida at All Natural MD.
2. To begin the process, contact All Natural MD Tampa to schedule an appointment with one of our licensed practitioners. The State of Florida is requiring all patients be seen in person so secure your spot now.
3. After meeting with one of our practitioners, you will be entered in the OMMU registry system so you can get your card. Florida residents are now receiving sameday approvals.
4. Receive the State max 210 day certification and all routes of administration to include (smoke, vape, concentrates, tincture, edibles, topical, patches and more).
All Natural MD Tampa
Medical Marijuana Cards in Tampa, FL
711 S Howard Ave Suite V200, Tampa, FL 33606
(800) 250-6737
Directions to Our Tampa, FL Office
Directions From Bradenton
Take US-41 BUS N and US-19 N to I-275 N in Terra Ceia 13 min (7.7 mi) Follow I-275 N to N Armenia Ave in Tampa. Take exit 42 from I-275 N 34 min (36.5 mi), Continue on N Armenia Ave. Drive to S Howard Ave, 6 min (1.4 mi, Turn right onto N Armenia Ave 1.2 mi, Turn left onto W Swann Ave, Pass by CVS (on the left) 0.1 mi, Turn right onto S Howard Ave, Pass by Panera Bread (on the right), Destination will be on the right 351 ft, All Natural MD Tampa 711 S Howard Ave Suite V200, Tampa, FL 33606
Directions From Plant City
Get on I-4 W from N Wheeler St 6 min (3.3 mi) Continue on I-4 W to Tampa. Take exit 4 from FL-618 Toll/Selmon Expressway 21 min (22.4 mi) Continue on W Cleveland St. Take S Fremont Ave to S Howard Ave 4 min (1.2 mi) Merge onto W Cleveland St 0.5 mi Turn left onto S Fremont Ave 0.4 mi Turn right onto W Swann Ave 0.3 mi Turn left onto S Howard Ave, Pass by Panera Bread (on the right) Destination will be on the right 351 ft