If you live in Boynton Beach, Florida, and have been considering obtaining a Florida medical marijuana card in Boynton Beach, now is the perfect time to take advantage of the growing list of benefits available. With more states legalizing medical marijuana use, there has never been an easier or safer way to obtain your medical marijuana card. Obtaining a Medical Marijuana Card in Boynton Beach provides patients with access to high-quality products that are specifically tailored to their individual needs. Not only can it improve quality of life but it can also help reduce discomfort associated with certain conditions and ailments.
At All Natural MD, we understand the importance of providing our patients with a safe and comfortable environment while they go through their evaluation process. Our experienced physicians are here to assist you in making sure that you receive the best care possible. With close to 20,000 patients who have benefited from medical cannabis since 2016, All Natural MD is one of the leading Medical Cannabis Clinics in Florida. We look forward to assisting you on your journey toward improved health and wellness!
Medical Marijuana Card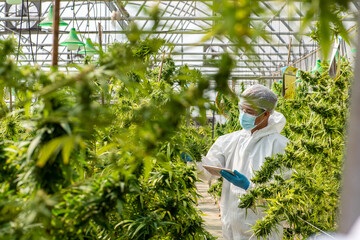 A medical marijuana card is a legal document that allows individuals in Boynton Beach, Florida to purchase and possess medical cannabis. It is issued through the Department of Health following an evaluation by a qualified physician who has determined that a patient has one or more qualifying conditions for which medical marijuana can be used as treatment. After obtaining their card, patients can legally purchase up to two and one-half ounces (70.87 grams) of marijuana per 35-day period from licensed dispensaries in the state of Florida. A valid ID must accompany all purchases, so patients need to keep their cards with them at all times when buying or using cannabis products from any dispensary.
We offer the best medical cannabis evaluations in Boynton Beach, Florida. We provide the highest quality patient care through our knowledgeable and compassionate staff. Our team of medical professionals has extensive experience in evaluating patients according to state standards and providing them with personalized treatment recommendations. We strive to provide comprehensive medical cannabis evaluations that meet or exceed your expectations and ensure you receive the best possible care available in Florida. If you are looking for a qualified physician who can help obtain your Florida medical marijuana card, look no further than All Natural MD!
Medical Marijuana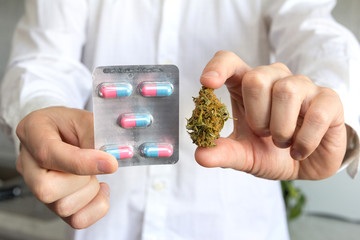 Medical Marijuana is now available in many parts of the United States, and Florida is no exception. In 2016, Amendment Two was passed, making it legal for certain patients to be treated with medical marijuana. Getting a Medical Marijuana Card in Boynton Beach and other areas of Florida requires obtaining certification from a qualified physician. Patients must also register with the state's Office of Medical Marijuana Use before they can purchase any products containing cannabis or THC (tetrahydrocannabinol). With these steps completed, patients are then allowed to obtain medical marijuana from dispensaries located across the state.
The benefits of using medical marijuana have been widely documented and include both physical and mental health improvements such as better sleep quality, improved pain management for chronic conditions, and reduced anxiety. Medical marijuana can also be used to treat symptoms related to cancer, HIV/AIDS, multiple sclerosis, glaucoma, and epilepsy. All of these benefits make medical marijuana an increasingly attractive option for patients in the state of Florida who are looking for relief from their chronic health challenges without relying on traditional medications.
At All Natural MD, we strive to provide our clients with the best possible service when it comes to obtaining a Florida medical marijuana card in Boynton Beach. Our knowledgeable staff will guide you through all stages of the process so that your experience is as smooth and stress-free as possible. We understand how difficult it can be to deal with serious illnesses or conditions and want to ensure that our clients receive the care they need to improve their quality of life. Contact us today at 800-250-6737 for more information on how we can help you obtain the medical marijuana treatment that is right for you.