How to Become a Medical Marijuana Patient in Lakeland Florida
Becoming a medical marijuana patient in Lakeland Florida is quite simple. The first step is to make an appointment with the All Natural MD Lakeland Florida medical marijuana doctor group. At time of your in person visit, the marijuana doctors at All Natural MD will do an exam to evaluate your medical conditions to assure you qualify. If you have any medical records, doctor notes, MRI reports, medications bottles, etc..., you will certainly want to bring that in with you at time of appointment. Once the doctor determines your conditions qualify, you will be entered in the medical marijuana use registry OMMU so you can complete the necessary steps to secure your medical marijuana card. Its a very simple process and same day approvals are now available for those with a Florida drivers license or ID Card. The cost to get the card is $75.00 plus $2.75 convenience fee. done online and again same day approval. Those without a Florida license its 5-7 business days. No matter your situation, let the professionals at All Natural MD in Lakeland Florida help you with every step of the process! Physician Resources.
Medical Marijuana Cards In Lakeland, Florida
All Natural MD Lakeland
1102 Florida Ave S Suite 102, Lakeland, FL 33803
Call (800) 250-6737
Qualifying Medical Conditions For a Lakeland Medical Marijuana Card
There are many aliments that will qualify you for medical marijuana in Lakeland Florida through All Natural MD. Below is a list of just some conditions that will qualify you:
Anxiety

Depression

Insomnia

Bipolar

ADD

ADHD

PTSD

Chronic Pain (Anywhere)

Arthritis  (Any Joint Pain)

Headaches

Migraines

IBS

Ulcerative Colitis

Chron's

Cancer

Seizures

Epilepsy

Glaucoma

Parkinson's

HIV/AIDS

Multiple Sclerosis

Hypertension

Tourette's Syndrome

We offer a Guaranteed Approval or our your money back! Most conditions qualify!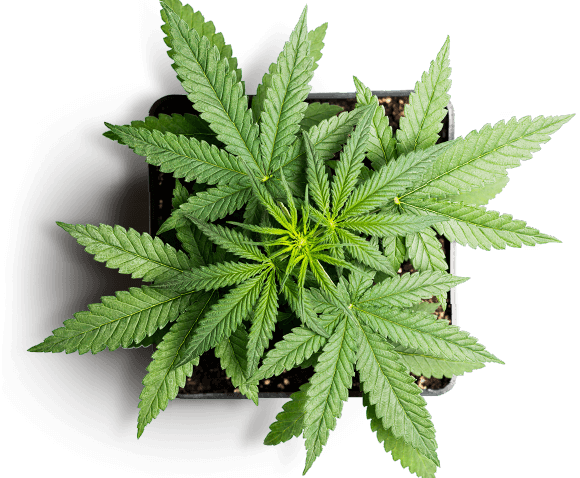 What We Do - All Natural MD Lakeland
---
All Natural MD Lakeland provides medical marijuana card approvals to residents of Lakeland Florida. We provide risk free evaluations in accordance with Florida state law. All of our mmj physicians are board certified and have completed all State mandated certification courses needed to recommend medical marijuana in the state of Florida. Our Compassionate medical doctors in Polk County are well versed and highly recommended by Watson Clinic and other health organizations in the area. Give us a call today to get your medical marijuana card approved or renewed quickly and easily. We are located across the street from Hungry Howies Pizza and Born & Bread Bakehouse and are the #1 volume medical marijuana doctor in Lakeland Florida. Health Benefits.
Where Can I Buy Medical Marijuana in Lakeland FL?
Once you have your medical card approval, there are numerous state-approved marijuana dispensaries in Lakeland where one can purchase medical marijuana.
Here are a few hand picked options:
Who is Eligible for a Medical Marijuana Card in Lakeland Florida?
Patients of all ages with a qualifying medical condition are welcome. Minors under the age of 18 must have 2 marijuana doctor opinions and be accompanied by a caregiver who is 21 years of age of older. All Natural MD Lakeland can help you with this process.
Medical Marijuana Cards In Lakeland, Florida
All Natural MD Lakeland
1102 Florida Ave S Suite 102, Lakeland, FL 33803
Call (800) 250-6737
Directions to our Lakeland, FL Location
From Orlando
Get on FL-408 W 2 min (0.5 mi), Follow FL-408 W, FL-429 S and I-4 W to Lakeland. Take exit 31 from I-4 W 57 min (62.2 mi), Continue on Kathleen Rd. Drive to Florida Ave S 9 min (4.0 mi), Turn left onto FL-539 S/Kathleen Rd 2.5 mi, Continue onto Sikes Blvd 0.5 mi, Turn left onto W Lime St 0.2 mi, Turn right onto Florida Ave S Destination on left 0.8 mi, 1102 Florida Ave S #102 Lakeland, FL 33803 All Natural MD
Get on I-275 N from N Florida Ave 3 min (1.0 mi), Head west on E Zack St toward N Marion St 322 ft, Turn right at the 2nd cross street onto N Florida Ave 0.4 mi, Turn right onto E Scott St 0.2 mi, Use the middle lane to turn left onto the ramp to Ocala/I-4 E/Orlando 46 ft, Keep right at the fork, follow signs for I-4 E and merge onto I-275 N 0.3 mi, Follow I-4 E and FL-570 E to FL-37 N/Florida Ave S in Lakeland. Take exit 7 from FL-570 E 31 min (33.2 mi), Merge onto I-275 N 0.2 mi, Use the right lanes to take exit 45B for I-4 E toward Orlando 0.5 mi, Continue onto I-4 E 25.7 mi, Use the right 2 lanes to take exit 27 for FL-570 E toward Lakeland/Winter Haven (Toll road) 0.4 mi, Continue onto FL-570 E (Toll road) 6.0 mi, Take exit 7 for FL-37/S Florida Ave (Toll road) 0.5 mi, Use the left 2 lanes to turn left onto FL-37 N/Florida Ave S Pass by KFC on the left in (0.9 mi), Destination will be on the right 6 min (2.3 mi) All Natural MD Lakeland 1102 Florida Ave S #102 Lakeland, FL 33803
HAVE QUESTIONS?
All Natural MD Lakeland is here to help!
Call (800) 250-6737