Already have a patient registry ID # and  need assistance with your state application for your medical marijuana ID card?
---
Already have a patient registry ID # and  need assistance with your state application for your medical marijuana ID card? We can help. The cost is $175.00 total. 
---
What does it Mean to Have a Medical Marijuana Card?
---
Legal Protection is afforded to every patient that receives a Florida MMJ Card under the state Medical Marijuana Laws. Without a state issued Medical Marijuana License, if you are using marijuana as a treatment for an illness, you are breaking the law. Seeing a doctor to begin the registration process is the first step of legalization. Let us help you begin the first step towards lawful Medical Cannabis therapy. Medical Marijuana Patients also receive access to effective medicine. Marijuana has been shown to help alleviate pain and nausea, slow the effects of glaucoma, help provide relief from invasive cancer treatments, and combat the effects of pain in the central nervous system. Obtaining your MMJ License affords you the rights to use these alternative medicines in a safe and secure environment. Ask us how to obtain Medical Marijuana in Florida. How do I get Medicine before I receive my Medical Marijuana License?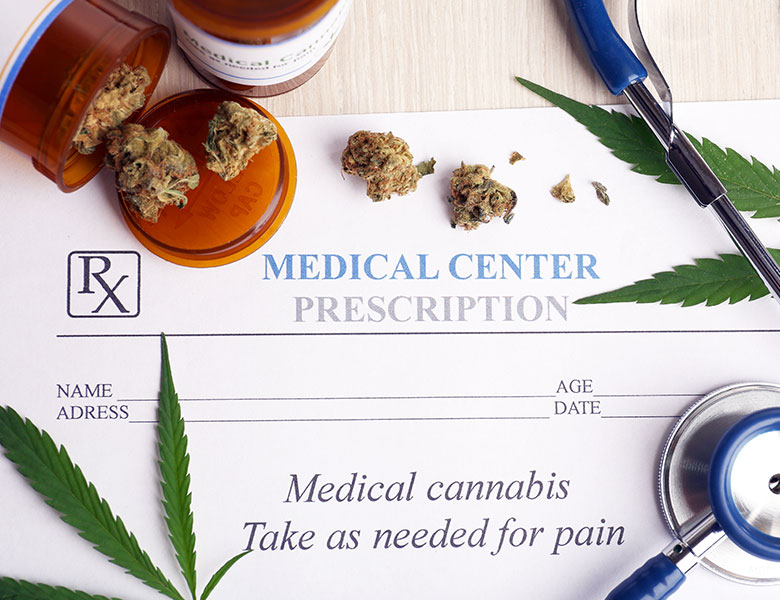 New Patients in Florida
---
If you are a new patient to the Florida Medical Marijuana Registry you will receive temporary paperwork after getting your Medical Marijuana Recommendation from our network of doctors that may be used to afford legal protection for possession and use of Medical Marijuana. With your temporary paperwork you can buy cannabis from dispensaries by showing them the temporary paperwork with a certified mail receipt from the post office. If you are a renewal with the Medical Marijuana Registry, at this point in time you must show a valid Medical Marijuana License to dispensaries at the time of purchase. However, all renewals are afforded legal protection with the temporary paperwork for possession and use so long as they have a certified mail receipt from the post office. Renewals may also legally buy Medical Marijuana from individual caregivers they have assigned. Let us know if you are having a hard time finding a dispensary willing to sell to you, the Florida's MMJ network will find you the care you need.
What if I Am Out of State?
---
Out of state residents can apply for a Florida Medical Marijuana License so long as they have proof of residency. All you need to include with you Application to the state registry is a copy of your temporary Florida License and a photo ID which can be out of state. If you do not have a temporary FL. license, the state registry will accept any of the following in its place: utility bill, medical/insurance bill, phone bill, or cable bill. If you are unsure whether you have the correct proof of residency, call us so we can walk you through the process! What about Filling out a Caregiver or a Dispensary on the Form? The state application form gives you two optional choices of filling in either an individual caregiver, or a dispensary as your caregiver. While you don't have to have either, we highly recommend finding one now or down the road. Cannabis, while cheaper than some pharmaceuticals, can be expensive. A caregiver is the best way to keep costs low. A caregiver can be an individual or a dispensary that you can assign the right to grow six plants in your name. For a caregiver or a dispensary, this is a source of legitimacy to legally grow more plants that can be made available to you and others at a lower cost. When you assign a caregiver or a dispensary you opt in to whatever membership benefits these entities may have available to you. These benefits are mainly discounted products that help you save money. It is important to remember that even though you are assigning a caregiver or dispensary the right to grow six plants in your name, you may still shop anywhere you want and still grow for yourself! These are just a few of the great benefits Floridas MMJ patients receive when applying for the state registry. Come see us today so we can help find you a caregiver or dispensary that has discounted product ready and available for you! Give us a call so we can begin the process of legalization and help you on your way to receiving your MMJ License from the Florida State Registry Program.
How do I Renew my Card?
---
Every Patient needs to renew their card at least 45 days before the expiration date on their Medical Marijuana License. Do not renew your card before 60 of the expiration date on your MMJ Card; the Marijuana State Registry will consider it a duplicate and reject the application and another $15 fee will be due when re-submitting your paperwork to the Florida State Registry. The process for renewing your Medical Marijuana Card requires you to see a MMJ Doctor for re-certification. We are happy to help patients start the process of obtaining their MMJ Card for renewal. Every year patients must renew their Marijuana License in the state of Florida, we offer quarterly follow-up care as well as yearly renewal services. We look forward to being your yearly renewal choice!