By Appointment Only!
All Natural MD Orlando
800-250-6737
Office Hours
Monday - Friday 10 am-5 pm
Saturday 10 am - 4 pm
Sunday 10 am - 4 pm
Location:
Administration office: 8803 Futures Dr suite 8-201, Orlando, FL 32819.
Find Us:
By Appointment Only!
All Natural MD Orlando
800-250-6737
How To Get A Medical Marijuana Card in Orlando, FL
How To Get A Medical Marijuana Card in Orlando, FL

Scheduling your appointment is simple. You can contact our office 800-250-6737 or visit our get started page by clicking below.

Once the Doctor determines your eligibility, you will be entered into the medical marijuana use registry system with the Florida Department of Health.

Once entered into the medical marijuana use registry you'll be able to finalize the steps needed to secure your medical marijuana card. We will help you through the entire process!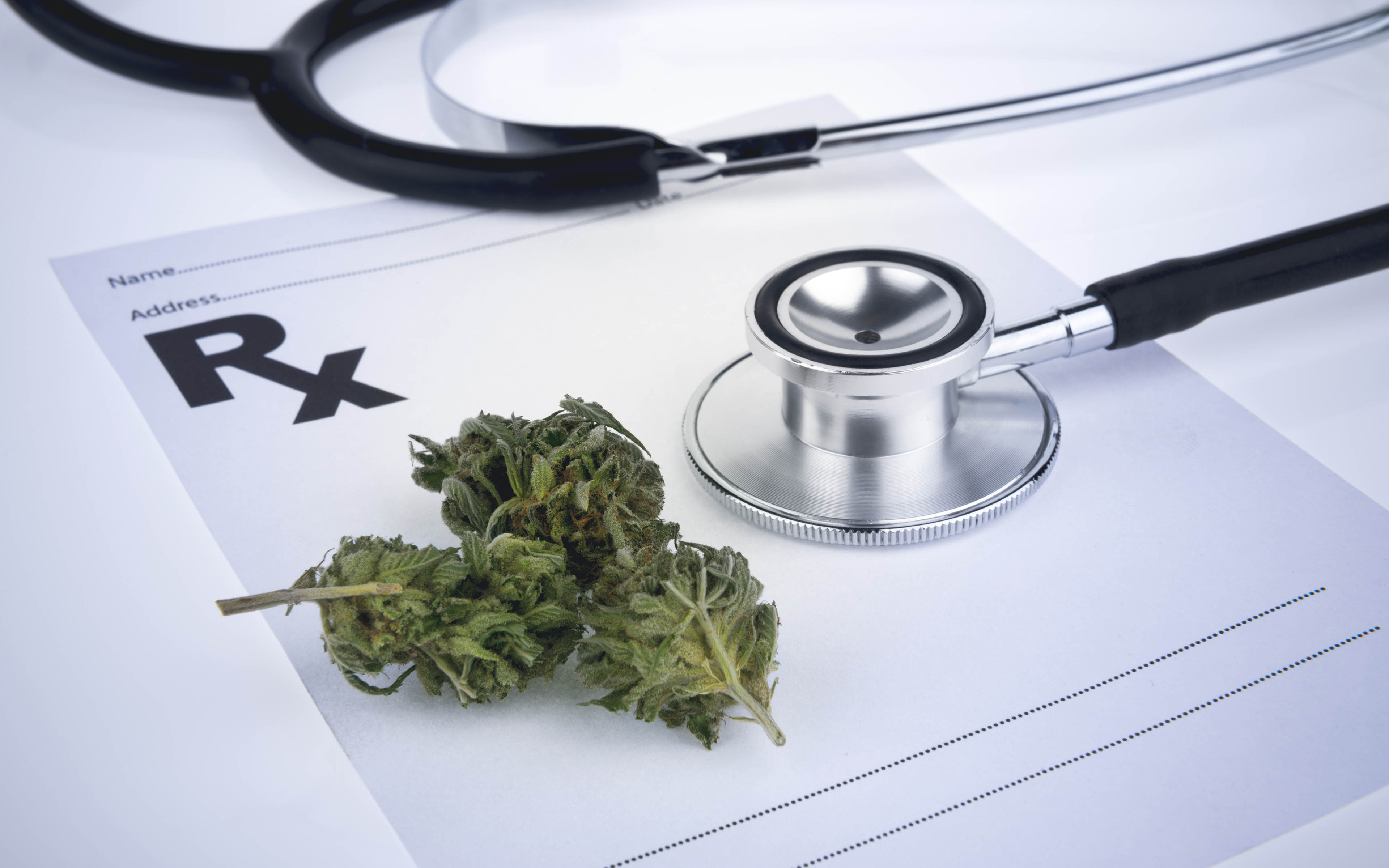 All Natural MD - Orlando Marijuana Doctors
---
»Individuals suffering from a State approved qualifying medical condition are eligible to receive medical marijuana within Orlando and other areas of Florida at All Natural MD.
»To begin the process, a patient must have an in-person visit with a Florida physician who is certified in compassionate use. In order to provide certifications to patients, a doctor must have an active, unrestricted medical license and must complete a course issued by the Florida Medical Association.
»Once the physician has examined the patient, he or she can qualify (or "certify") them to be able to purchase medical marijuana. After a patient is certified by a physician they must complete a medical marijuana ID card application with the Department of Health. When the Department approves the patient's ID card application, the patient is legally then able to visit any of the state's dispensaries or call a Medical Marijuana Treatment Center to arrange for delivery.
»The law requires patients to be re-certified every 210 days, and the physician can certify up to a 70-day supply of cannabis at a time at a maximum daily dose that is yet to be determined by the Department of Health. Qualify today.
How to Become a Medical Marijuana Patient in Orlando Florida
Becoming a medical marijuana patient in Orlando Florida is a simple process as long as your work with the pros at All Natural MD Orlando. The first step is to make an appointment with our practice. We are licensed and approved Orlando medical marijuana doctors. At the time of your in-person visit, the marijuana doctor will evaluate your aliments to assure you qualify. Once the doctor determines your conditions qualify and you complete the State required consent form, you will be entered into the medical marijuana use registry OMMU so you can complete the necessary steps for your medical marijuana card. It's a very simple process! Once you receive your temp card via email the same day, you can start purchasing medical marijuana legally from a licensed medical marijuana treatment center (dispensary) in the State of Florida. The professionals at All Natural MD Orlando will help you with every step of the process! Physician Resources.
Who is Eligible for a Medical Marijuana Card in Orlando Florida?
Patients of all ages with qualifying medical conditions are welcome. Minors under the age of 18 must have 2 marijuana doctor opinions and be accompanied by a caregiver who is 21 years of age or older. All Natural MD Orlando can help you with this process.
Where To Find A Marijuana Doctor in Orlando, FL
---
All Natural MD Orlando medical marijuana doctors in Orlando Florida. Below is the address however we are by appointment only so please contact 800-250-6737 to get qualified and schedule an appointment. We also have other locations in the following areas of Orlando to best serve you for a medical marijuana card and doctors certifications.
Cost For A Medical Marijuana Card Orlando, FL
---
While the FDOH's office of medical marijuana use registry charges $77.75 yearly to get and renew your medical marijuana card. You also have to renew your recommendation orders or recs as know at the dispensaries every 7 months/210 days. This means you must see your medical marijuana doctor every 7 months or so to renew your certification which will give you a new 210 day rec order.
Qualifying Conditions and Cost For Marijuana Card Orlando
There are many aliments that will qualify you for medical marijuana through All Natural MD Orlando. Below is a list of just some conditions:
Anxiety

Depression

Insomnia

Bipolar

ADD

ADHD

Chronic Pain (Anywhere)

Arthritis  (Any Joint Pain)

Headaches

Migraines

IBS

Ulcerative Colitis

Chron's

Cancer

Epilepsy

Glaucoma

Parkinson's

HIV/AIDS

Multiple Sclerosis

Hypertension

Tourette's Syndrome

Call us at (800) 250-6737. Most Conditions Qualify!
Best Places To Buy Medical Marijuana in Orlando FL?
Once you have your medical card approval, there are numerous state-approved marijuana dispensaries in Orlando, FL where one can purchase medical marijuana. Here are your options for a licensed and State approved marijuana dispensary in Orlando:
At All Natural MD Orlando medical marijuana doctors and card services we're dedicated to improving the quality of life through natural and safe alternative therapeutic options while attempting to avoid undesirable side effects of traditional pharmaceuticals. Take a minute to read about: Orlando Florida is a great city located in the central part of the state. There are many fun things to do in Orlando such as The Wizarding World of Harry Potter, Universal's Islands of Adventure, and a few others. In fact, it takes just 13 minutes from Disney's Animal Kingdom to our South Orlando location. You can also find Universal Studios Florida which is 15-21 minutes depending on the route you take. If you're up for a bit more fun, you can find Discovery Cove which is a professional basketball team based in Orlando, Florida that needs a new coach and a new owner. We service the following communities in Orlando, Florida for medical marijuana cards, doctors, clinics, hours, reviews, and to make an appointment: Downtown Area, Dr. Phillips, Avalon Park, Baldwin Park, College Park, Bay Hill, Bay Lakes, and Granada, Audubon Park, Bel Air, Colonial town, Conway, Cypress Landing, Delaney Park, Eagle Creek, East Central Park, Falcon Trace, Hunter's Creek, Lake Eola Heights, Lake Nona, Mabel Bridge, Meadow Woods, MetroWest, Millennia Park, North Shore Golf Club, Promenade Condos, Rio Pinar Golf, and Country Club, Riversbend, Southchase, Stoneybrook, Thornton Park, Torey Pines, Vista Lakes, Vizcaya, Waterford Lakes, Wedgefield, Wyndham Lakes, and others. Many people choose to live near Orlando because of its good reputation as well as its proximity to several parks and recreational areas. Other marijuana card locations in the Orlando area are located near Florida Mall Education Center, universities, such as the University of Central Florida Rosen College of Hospitality Management and Florida Hospital College of Health Sciences, school districts like Orange county, and lastly recreational centers and parks near you. It is also the monster of theme parks, movies, adventures, and the iconic Orlando Eye! Our goal is to offer you professional and friendly service along with providing you with a medical marijuana doctor's certification and Id card with rapid speed.
Elevation: 

82′

Area: 

113.7 mi²
Most Popular Places In Orlando
Orlando has been named one of the best American cities to live in, according to a new report. The City Beautiful ranked No. 17 on the 2019 Top 100 Best Places to Live list, and outpaced more than 1,000 cities with populations ranging from 20,000 people to 1 million, according to Livability.com.
Yes, overall Orlando is safe. The tourist and business areas are very safe, and the city makes a major effort to keep these areas clean and safe for visitors. But a crime rate of 58 per 1,000 residents makes some neighborhoods of Orlando unsafe to visit.
All Natural MD - Orlando
Medical Marijuana Cards In Orlando, FL
8803 Futures Dr. Suite 8-201
Orlando, FL 32819
(800) 250-6737
Directions to Our Orlando, FL Office
Directions From Winter Park, FL
Take FL-426 W/E Fairbanks Ave to I-4 W in Fairview Shores 9 min (3.1 mi) Head southwest on Aloma Ave toward Brewer Ave 26 ft Aloma Ave turns slightly left and becomes Brewer Ave 0.2 mi Continue onto Osceola Ave 0.4 mi Slight left onto E Osceola Ave 217 ft Continue onto FL-426 W/E Fairbanks Ave Pass by Regions Bank (on the right in 1.3 mi) 2.3 mi Turn left 0.2 mi Follow I-4 W and S John Young Pkwy to Destination Pkwy 18 min (13.1 mi) Merge onto I-4 W 6.0 mi Keep right at the fork to stay on I-4 W 1.0 mi Use the right 2 lanes to take exit 79 for Orange County Road 423 S/John Young Parkway S 0.7 mi Merge onto S John Young Pkwy 5.3 mi Take Futures Dr to your destination 2 min (0.3 mi) Turn right onto Destination Pkwy 377 ft Turn right onto Futures Dr 0.2 mi Turn right 52 ft Turn left Destination will be on the right 381 ft
Directions From Saint Cloud, FL
Take US-192 W/US-441 N to Florida's Turnpike 13 min (6.3 mi) Head west on 10th St toward Florida Ave 33 ft Turn left at the 1st cross street onto Florida Ave 0.2 mi Turn right onto US-192 W/US-441 N/13th St Continue to follow US-192 W/US-441 N Pass by Pizza Hut (on the right in 1.2 mi) 4.4 mi Continue straight to stay on US-192 W/US-441 N 0.9 mi Turn right (signs for Floridas Turnpike) Toll road 0.8 mi Follow Florida's Turnpike to US-17 S/US-441 S/US-92 W in Orange County. Take exit 254 from Florida's Turnpike 10 min (11.3 mi) Merge onto Florida's Turnpike Toll road 10.2 mi Take exit 254 to merge onto US-17 S/US-441 S/US-92 W Toll road 1.1 mi Take Consulate Dr, Commerce Park Dr and S John Young Pkwy to your destination 7 min (2.6 mi) Merge onto US-17 S/US-441 S/US-92 W 0.2 mi Turn right onto Consulate Dr 0.7 mi Turn left onto Commerce Park Dr 0.7 mi Turn right onto S John Young Pkwy 0.6 mi Use the 2nd from the left lane to turn left onto Destination Pkwy 0.1 mi Turn right onto Futures Dr 0.2 mi Turn right 52 ft Turn left Destination will be on the right 381 ft