Medical marijuana dispensaries in Florida are misunderstood by many of us today. The unanswered questions of the legal practices involved with dispensing the cannabis, state regulations, required certifications, and risks and benefits of the drugs are all factors which lead to these common misconceptions. Additionally, the anticipation of the complete passing of Amendment 2 have left citizens with a false understanding of what is and is not legal for these institutions. All Natural Medical Solutions has the best medical marijuana doctors in Florida and are committed to helping all patients understand the necessary requirements for obtaining medical marijuana legally in the state of Florida.
Regulatory Practices by Qualified Professionals
A common misconception is the lack of qualification for medical professionals dispensing these drugs. All of our physicians are certified medical doctors carrying all of the accreditations required by the state. Upon dispensing cannabis for patients for medical relief, strict requirements are enforced by the state to avoid this substance being obtained for the wrong reasons such as recreational use, use and abuse by minors, and resale of the drug for illegal purposes. All Natural Medical solutions help our patients determine their need for the use of cannabis for medical relief with an in-depth screening process starting from the first step. If a patient does not meet all of the necessary state requirements, we will not pursue unethical practices. We have a long-standing reputation for providing trustworthy, professional services with only the most qualified medical personnel.
Risks and Benefits
The risks and benefits of medical marijuana dispensaries in Florida have caused heated debates for many lawmakers. One main concern is that the facility will promote an increased crime rate within the community. On the contraire, these facilities face many strict guidelines before being approved for business operations. A fully operational alarm facility, detailed labeling and packaging, and continuous video surveillance ensure that the business operations are in complete legal compliance at all times and safe practices are an ongoing part of daily operations.
Additionally, the shop is subject to frequent inspections to ensure complete law compliance. Parents are also concerned that these medical marijuana dispensaries bring cannabis into public circulation, thus increasing the possibility of ending up in the hands of the youth population. Specific criteria set by the state addresses this concern by ensuring every marijuana business plan must pick a location that is a specific radius from pre-school, primary, and secondary schools and all churches and recreational centers.
Answers to Amendment 2
Many opponents of legalizing medical marijuana dispensaries in Florida believe that legalizing Amendment 2 will make medical marijuana accessible to anyone at any time, thus promoting marijuana for recreational use and opening the door for youth to access this drug for recreational purposes. Though Amendment 2 does not have any provisions for legislations on where these dispensaries can be placed, if passed, the state lawmakers in Florida would be responsible for ensuring these mandates. The Amendment not only requires doctor's certification for minors but also parental consent. It also clearly identifies the health conditions that qualify for the use of this drug. Pharmacies cannot legally dispense medical marijuana, making medical marijuana dispensaries in Florida a vital part of the community for suffering patients in need of this form of therapy.
Summary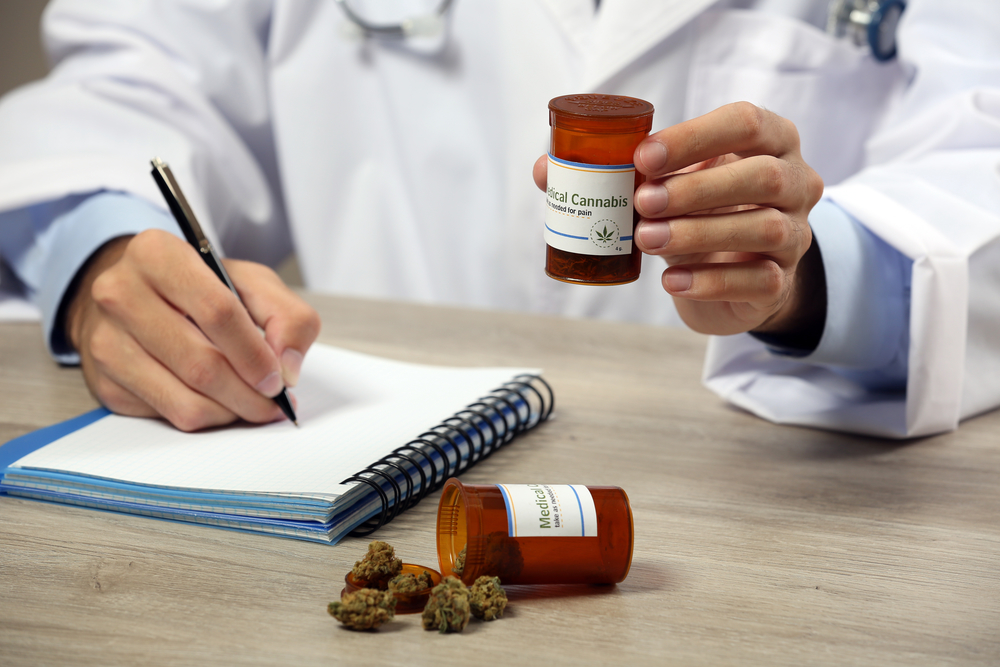 All Natural Medical Solutions have gained the trust of the most esteemed medical marijuana doctors in Florida. Medical marijuana has been used across America for relief in patients with terminal illnesses, psychiatric disorders, neurological disorders, and chronic pain for over 3000 years. While there are many common myths associated with medical marijuana dispensaries, it is important to increase awareness of the potential health benefits of this form of medicine. State laws ensure that this drug is not dispensed to patients unless they have a qualifying health condition and are in the most extreme cases where other medical treatment would not be found as effective.
Patients and doctors rely on Florida medical marijuana dispensaries. Though some are opposed to promoting these practices in the state of Florida, it has been proven that the benefits are great and there are no associated risks as long as the business practices are conducted in accordance with state guidelines. Becoming educated on medical marijuana is an important step in improving the healthcare treatment plans in the state of Florida.