As marijuana grows in popularity, you can see a lot of edible made out cannabis these days. Cannabis is actually one of the substances we get from marijuana, which can also be used to manufacture medicines, rope, clothing, paper, and many other products. As a result, marijuana is not banned in many areas; thus, marijuana edible products can be easily seen in marijuana stores.
Medical marijuana edibles are foods, drinks, or other types of digestible ingredients infused with cannabis. Cannabis can be infused in different ways through several different processes. Most of our medically edible marijuana, including cookies, gums, and capsules that are infused using an oil extract processed. Other medically edible products are produced by extracting the drug from the flower with a direct solvent, such as butter.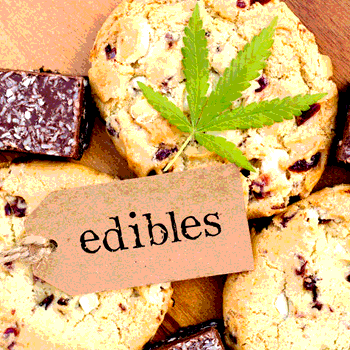 Medical marijuana edibles contain tetrahydrocannabinol (THC), a psychoactive stimulant substance that can be smoked, warmed, or cooked for consumption. However, marijuana doctors say THC consumption is thought to produce a stronger feeling than smoking or inhaling.
The best part of edible is that they can produce a long time effect. Some can last up to eight hours! Even at lower doses, edible consumers can enjoy mild euphoria, relaxation, and a sense of acceptance of the situation for hours at a time. This is especially useful if you travel by car for a long time or wait a long time between activities.
How do medical marijuana edibles work?
Once upon a time, edibles were limited to homemade brownies that tasted pretty bad and contained a mysterious dose of THC. Today you can find medicinal cookies, popcorn, nut mixes, lollipops, ice cream, gummy bears, chocolate bars, chewing gum, etc.
Unlike inhaled cannabis, edible ones let the content of cannabinoids enter the bloodstream by digestion in the gastrointestinal tract. The process is much slower than inhalation but produces powerful effects. After consuming edible products, the experience can be very different from smoking or evaporating cannabis, so marijuana doctors advised patients to exercise caution to avoid taking excessive medication.
The Best Marijuana Edibles for Depression
Cannabis has been used as a medicine for centuries to treat depression. Today, studies show the antidepressant effect of cannabinoids in the hemp plant. In particular, the cannabinoid delta-9-tetrahydrocannabinol (THC) has been found to be useful, especially for depression.
Research also shows that consumers rely on cannabis edible products to help them with their lifestyle, wellness needs, and depression. Edibles can have a relaxing effect on the mind and body due to its cannabinoid composition. They are discreet and precisely formulated to promote system balance. Also, edibles are more than just a delicious delicacy; they are a popular way to relieve stress and depression.
The most significant advantage of cannabis edible is their low dose formulation. Many edible brands offer 3 mg – 5 mg – 10 mg strength, allowing you to practice titration to achieve the perfect effect. These small doses, low dose and also allow micro-dosing. The ability to create the optimal amount of cannabis "for testing" is one reason people are attracted to edible products for depression.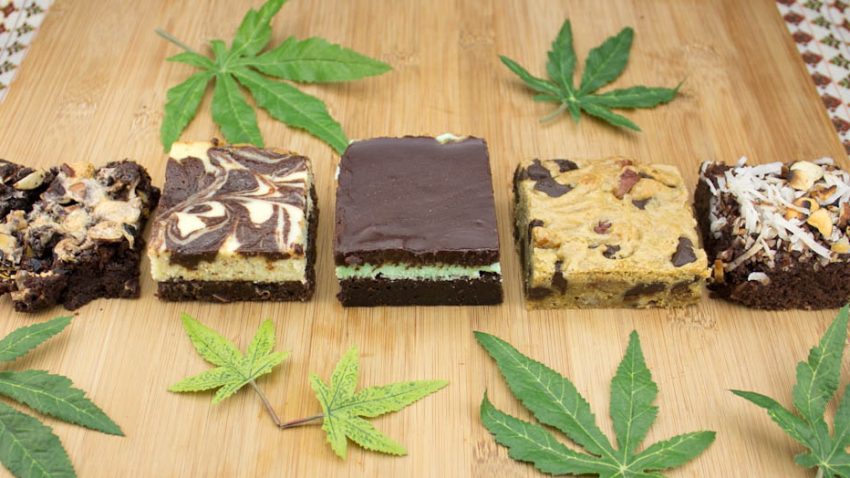 Below are some of the best marijuana edible strains to use for depression:
1. Soothing Cranberry Gummies – These edible gummies are one of the most delicious edible products available on the market to help depression. You can buy their blueberry and chill gummies in packs of 10 gummies with a concentration of THC: CBD in a ratio of 1: 1 (5 mg per dose). It would give you the same relaxing and calming effect.
2. Sympa-Tea – This cannabis infuses herbal tea is a good option for depression. 3mg of THC and 20mg of CBD in each bag work synergistically to create a calming effect that soothes muscle pain and stimulates the mind for better relaxation. You can keep the tea bag submerged longer for better taste. Its fast-acting effects and optimal cannabinoid composition make it an ideal choice for depression.
3. Indica Cinnamon Gummies – These delicious sweets and gummies will surely take you on an excellent night trip. Their cannabis-induced cinnamon candies are potent in THC derived from pure indica strains. Marijuana doctors say that these edibles are more effective and less aromatic to taste. You can find varieties of flavors of these edible products that will relax you before bed.
4. Sensi Chew Insomnia – The Sensi Chew Insomnia is a chocolate bar containing 100 mg of THC, divided into ten pieces. Each piece acts as a portion and would help you relax and fight depression. It contains 4 mg of melatonin to help you adjust to your sleeping habits. In combination with cannabis, melatonin enables you to stay asleep, has anti-inflammatory properties, and helps relieve pain and reduce stress levels. It is perfectly edible for depression.
5. Stratos THC Infuse Tabs – These edibles are an excellent alternative to prescription sleeping pills. They are the perfect solution for a good relaxation and were created to maximize the absorption of cannabinoids into our system. Infused with cannabis oil made from pure indica strains, these cards are intended for relaxation. Cannabis oil is used here and is prepared with CO2 oil extraction, and Indica strains are used in the extraction process to obtain THC, which creates a calming effect.
6. Kin Slips – Kin Slips offers a variety of sublingual products infused with cannabis. A pleasant mixture of Kin slips enters our body directly into our bloodstream through the mouth's oral mucous membranes. Traditional marijuana edible, such as sweets or cakes infused with cannabis, when consumed, can take an hour or two to show their effects, while these edible strips are activated within 15 minutes of consumption.
7. Day Dreamers Dream Catcher – This smooth and creamy chocolate bar contains 360 mg of THC. The chocolate bar contains six pieces containing 60 mg of THC each, which makes serving easier. Each piece is equal to the amount of THC in marijuana, giving you a more consistent high.
Marijuana edible is an easy and forgiving way to consume marijuana and experience the health benefits. Most of these edible products are readily available, and you can buy them whenever you want, but you must use them according to what an All Natural MD Marijuana Doctor says.
Cannabis edible comes in different forms, varieties, and concentrations, and people react differently to doses, so it can be challenging to find the right amount. However, marijuana doctors suggest that beginners should start with about 4.25 milligrams of CBD if they have low levels of depression. Get Started today.