Medical Marijuana In Florida
To apply the medical marijuana law of Florida, we first need to understand what medical marijuana is.
It's frequently asked: What is the difference between regular marijuana & medical?
In short, marijuana is marijuana. The distinction between recreational medical weed comes down to legal definitions determined by every state and the way the product is being utilized. Importantly, recreational marijuana is cannabis used without any medical justification. Florida legislators thought thoroughly all parts of any plant of marijuana. But marijuana is considered medical if it is distributed from a medical marijuana treatment center to a qualified patient.
Florida Amendment 2 gives patients the permit for using marijuana if they have below conditions:
HIV or AIDS

Parkinson's Disease

Any Terminal Condition

Crohn's Disease

Post-Traumatic Stress Disorder

Chronic Nonmalignant Pain

Multiple Sclerosis

Epilepsy

Glaucoma

ALS (Lou Gehrig's)

Cancer
History of Amendment 2
On June 16, 2014, when Rick Scott (Governor) signed the Compassionate Medical Cannabis Act, Florida was the 22nd state to make access legal to medical marijuana The Compassionate Medical Cannabis Act, or Senate Bill 1030, allowing patients suffering from muscle spasms, chronic seizures, cancer, and epilepsy to use low-tetrahydrocannabinol (THC) cannabis products prescribed by a licensed doctor. Patients and Doctors had to register on the Compassionate Use Registry, an online database maintained by the Florida Department of Health. Ensuing Senate Bill 1030, Florida Amendment 2 appeared on the November 4, 2014, ballot. This 1st version of Amendment 2 failed to win the 60 percent majority of votes needed to pass by less than 3 percent.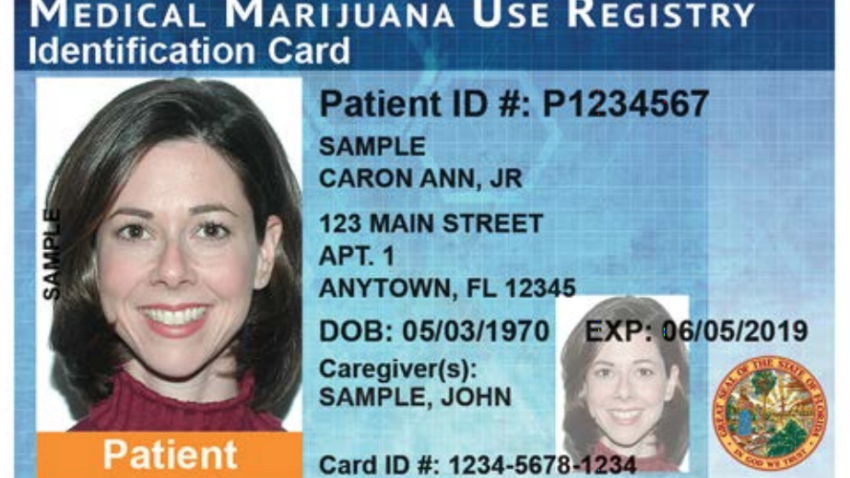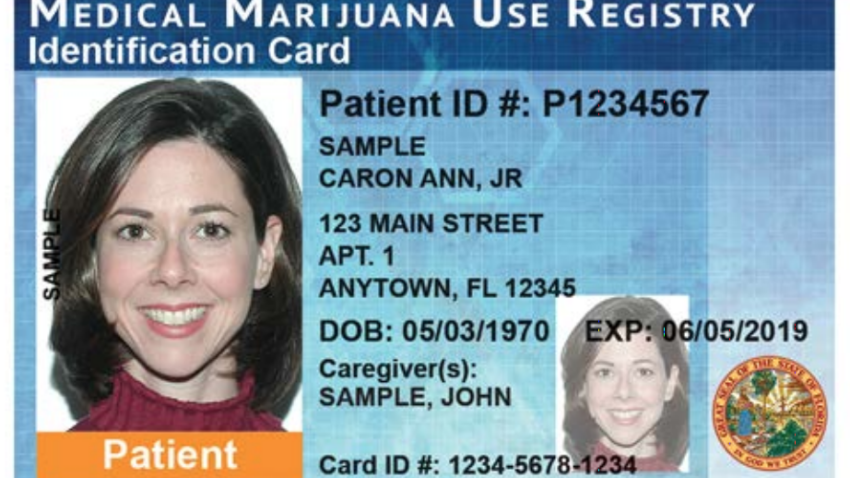 State Bill 307 extended access to medical marijuana in march 2016 to qualified patients who had a fatal situation, that, without some life-sustaining processes, will conclude in death in 1 year if the situation continues its regular course. Aided by publicity gotten from the original Amendment 2, The Florida Medical Marijuana Legalization Initiative, which is also called Amendment 2, was declared on the 2016 ballot. Same to the 2014 Amendment 2, the new Amendment 2 also needed a super-majority vote to pass. Winning with a 71 percent majority, Florida voters approved The Florida Medical Marijuana Legalization Initiative on November 8th, 2016. After several months, Senate Bill 8A was approved to make rules for the use of medical marijuana. Ensuing this Senate Bill 8A, The Florida Department of Health made the Medical Marijuana Office Use implement these rules.
What doesn't Amendment 2 do?
Amendment 2 doesn't change the laws prohibiting driving under the influence of marijuana or need that employers and educational institutions let patients utilize medical marijuana at the workplace or on school grounds. Amendment 2 doesn't allow patients to smoke marijuana in public. It also doesn't change federal law, which fully prohibits marijuana distribution and possession. While Congress and the Department of Justice have made policies to stop enforcement action from being taken against those complying with specific medical marijuana laws, the conflicting federal policy has produced issues with banking and with patients' ability to buy and maybe possess guns.
Is Medical Marijuana Legal in Florida?
The answer is both no and yes. Allows concentrating the yes aspect of the answer first before we begin to look at the other side. People now can purchase medical weed in Florida but as a part of the prescription drugs instead of just purchasing it off the store. In Florida, is medical marijuana legal? The answer is yes but it is only for the prescribed people. The only way you can get a prescription for marijuana if you're going through terminally ill diseases in your body. Now allows concentrating on the other side of the answer. Although people can now utilize medical marijuana if they're sick or going through a few health issues. But the marijuana yet remains illegal, this applies for sales, possession. If you've marijuana with you and it's not prescribed by the doctor, then you're looking for quite a rough time in the state. Because this will mean you're violating a law. If you desire to use marijuana, you need to have the prescription first. Otherwise, you'll get locked up in the cell, for owning marijuana or selling recreational marijuana.
How to Qualify as Patient?
To become a qualifying patient, a person must be a seasonal or permanent Florida resident, get a certification of physicians from a Florida doctor, and be diagnosed with a qualifying medical situation. A patient then must be entered into the medical marijuana use registry and obtain the needed ID card. Debilitating medical conditions are glaucoma, cancer, epilepsy, positive status for human immunodeficiency virus (HIV), acquired immune deficiency syndrome (AIDS), amyotrophic lateral sclerosis (ALS), and post-traumatic stress disorder (PTSD), multiple sclerosis, diseases such as Crohn, Parkinson, or other medical states about which a doctor thinks that the medical marijuana will perhaps outweigh the potential health hazards for a patient. In other words, if a condition is about as serious as those listed and the patient's doctor believes marijuana can advantage the patient, they can qualify. Amendment two lets a variety of medical marijuana products, like ointments, food, oils, tinctures, and aerosols. In the beginning, legislators tried to prohibit smoked and whole-plant cannabis. However, following a lawsuit, the legislature reversed the course. With the passage of SB 182 in 2019, patients can smoke medical cannabis and can receive up to 2.5 ounces of whole-flower cannabis every 35 days as recommended by their doctor.
A doctor issuing a certification must first examine the assessment and patient their medical history. The certification must state that the patient's medical use of marijuana will possibly outweigh the potential health risks and for how long the physician recommends the medical use of marijuana for the patient.