In October of 2016, the State of Florida included migraines to its list of medical conditions that qualifies patients for a medical marijuana card. When Florida first introduced its medical marijuana program, migraines was not on the list.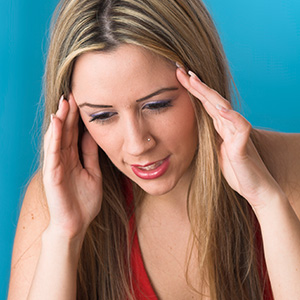 After making the determination that migraines is a suitable qualification for migraines and headaches, the Florida medical marijuana committee made the decision to begin allowing people who suffer from migraines to apply for their medical marijuana cards.
Now that people who suffer from migraines are legally allowed to relieve their pain with medical marijuana, patients should develop a thorough understanding of how cannabis can effectively treat their symptoms. The first step is by getting a good idea on what causes migraines in the first place.
What Causes Migraines?
Determining the root cause of migraine headaches has puzzled medical professionals for decades. Although there's no concrete evidence that unveils the direct cause of migraine headaches, there is enough research to suggest that migraines might be hereditary. People who suffer from migraines often have migraine triggers that potentially include experiencing fatigue, being exposed to loud noises or bright lights for extended periods of time, and skipping meals.
There are many routes of administration for using medical marijuana and they include:
Smoking
The most common way to ingest medical marijuana is smoking by packing a small amount of dried marijuana flower or leaves into a pipe, bong, or rolling paper and smoking like a cigarette. Holding the smoke in your lungs doesn't make the effect stronger. Start small and wait a few minutes between puffs. While smoking medical marijuana can offer instant relief and is relatively easy to do (which is why most patients will feel the effects immediately as the method is fast), smoke can be harmful to the lungs and is not a good option if you suffer from respiratory problems like asthma.
Vaping
Vaporizing (or Vaping) is the next common method and is more desirable than pure smoking as the detrimental effects of inhaling smoke is ruled out. Vaping is done by preheating the vaporizer, adding dried weed flower or extract, pressing the button and inhaling the vapor produced by the oil generated. Like with smoking medical cannabis, start small. Vaping removes tars, benzene and other harmful by-products, preventing them from entering the lungs.
Edibles
A slower delivery method is to eat food or treats made with cannabis. These foods are known as edibles. Treats like candy, brownies, popcorn, butter, sodas, and other types of foods are medicated and delicious. Marijuana edibles provide long lasting relief. Also start small and slow with marijuana edibles. Remember to wait at least an hour before eating more weed edibles. This method is also great for those concerned about respiratory problems as it takes longer to feel its effect.
Tinctures/Sprays
Tinctures or sublingual sprays containing cannabinoids mixed with alcohol, glycerin or coconut oil are applied by squirting or spraying the sublingual spray under tongue and it will be absorbed through tissues in the mouth. It doesn't hurt the lungs and has a mild taste.
Patches
There are marijuana patches that can be attached to clean and dry skin. This method is ideal for those who can't or don't want to inhale smoke or vape.
Topical
Topical method is also a great way to use. It causes no psychoactive effects. Great for those suffering from arthritic pains, muscle soreness, swelling, eczema, sunburns, joint pain or localized pain. Just rub the cream on the area affected.
Concentrates
A newer form of delivery is dabbing by way of using concentrates. Dabbing is a form of marijuana vaporization and is useful for urgent use, as it provides instant relief but causes extreme psychoactive effects. Dabbing is done by heating a marijuana concentrate to a high temperature and then inhaling.
Research suggests that migraines begin after overactive nerve cells release signals that trigger a person's trigeminal nerve, which sends feeling to the face and head area. That forces the body to let go of chemicals like serotonin and calcitonin gene-related peptide. The latter chemical creates swelling in the blood vessels in the lining of a person's brain. Once that happens, neurotransmitters then can start to cause inflammation, which is when the pain starts to set in.
While each person responds differently, research suggests that a high concentration of THC is crucial in helping to relieve the pain of a migraine. Get more insight on the types of medical marijuana products that can alleviate migraines by clicking here or continue reading below:
If you or someone you know is struggling with migraines or headaches and can use the benefits of medical marijuana, contact All Natural MD to get a Florida medical marijuana doctors recommendation today 800-250-6737.