Office Hours:
Mon-Fri:
10:00am - 5:00pm
Sat-Sun:
10:00am - 3:00pm
Location:
Administrative Office: 3230 Southgate Cir Suite 117, Sarasota, FL 34239
Appointment Location: 6231 Lake Osprey Dr, Heron Room, Sarasota, FL 34240

Scheduling your appointment is simple. You can contact our office 800-250-6737 or click the get started now button below for a swift response.

Once the Doctor determines your eligibility, you will be entered into the medical marijuana use registry system with the Florida Department of Health.

Once entered into the medical marijuana use registry you'll be able to finalize the steps needed to secure your Sarasota medical marijuana card. We will help you through the entire process!
How to Become a Medical Marijuana Patient in Sarasota Florida
How to Become a Medical Marijuana Patient in Sarasota Florida
Becoming a medical marijuana patient in Sarasota Florida is a simple process as long as your working with the pros at All Natural MD Sarasota. The first step is to make an appointment with our practice. We are licensed and approved Sarasota medical marijuana doctors. At time of your in person visit, Dr Stenzler or Dr Hughes will evaluate your aliments to assure you qualify. If you have any medical records, doctor notes, MRI reports, medications bottles, etc... to prove your condition, you will certainly want to bring that in with you. Once the doctor(s) determines your conditions qualify and you complete the State require consent form, you will be entered in the medical marijuana use registry OMMU so you can complete the necessary steps for your medical marijuana card. Florida residents can now take advantage of same day approvals. The professionals at All Natural MD Sarasota will help you with every step of the process. Qualify now.
Cost To Get A Medical Marijuana Card in Sarasota?
While the Florida department of health charges $77.50 to get and renew your medical card yearly. You are also required to see a certified medical marijuana doctor to get your recommendation orders. Recommendation orders or recs as know by the dispensaries are similar to a prescription which the doctor will issue you. The State max for a Doctor rec order is 210 days or 7 months. So you will have to revisit the cannabis doctor every 7 months or so to renew your orders at of cost of $199.
Qualifying Conditions and Cost For Medical Marijuana Card Sarasota FL
Qualifying Conditions and Cost For Medical Marijuana Card Sarasota FL
There are many aliments that will qualify you for medical marijuana in Sarasota Florida through All Natural MD. Below is a list of just some conditions:
Anxiety

Depression

Insomnia

Bipolar

ADD

ADHD

PTSD

Chronic Pain (Anywhere)

Arthritis  (Any Joint Pain)

Headaches

Migraines

IBS

Ulcerative Colitis

Chron's

Cancer

Seizures

Epilepsy

Glaucoma

Parkinson's

HIV/AIDS

Multiple Sclerosis

Hypertension

Tourette's Syndrome

We offer a Guaranteed Approval or our your money back! Call us (800) 250-6737. Most conditions qualify!
Contact All Natural MD Sarasota marijuana card doctors today to schedule your appointment. We will handle everything else! The cost is $199 for a state maximum 210 day certification. This will include all routes of administration such as smoking, vaping, concentrates, edibles, tinctures, topicals, patches, etc.
Find A Medical Marijuana Doctor Near Me in Sarasota FL
---
All Natural MD medical marijuana doctors in Sarasota Florida. If you're interested in scheduling an appointment with one of our medical marijuana doctors, please contact (800) 250-6737. We service the following areas of Sarasota to best service you for a medical marijuana card: Bee Ridge, Desoto Lakes, Englewood, Fruitville, Gulf Gate Estates, Kensington Park, Lake Sarasota, Laurel, Lido Key, Longboat Key, Nokomis, North Port, North Sarasota, Osprey, Plantation, Ridge Wood Heights, Sarasota, Sarasota Springs, Siesta Key, South Gate Ridge, South Sarasota, South Venice, Southgate, The Meadows, Vamo, Venice, Venice Gardens, Warm Mineral Springs. At All Natural MD Sarasota we are committed to providing you with exceptional service. Physician Resources.
Find Sarasota Florida medical marijuana doctors, clinics and ID cards near you at All Natural MD Sarasota. View our medical marijuana doctor locations, hours, reviews and book your appointment online today. More about the health benefits.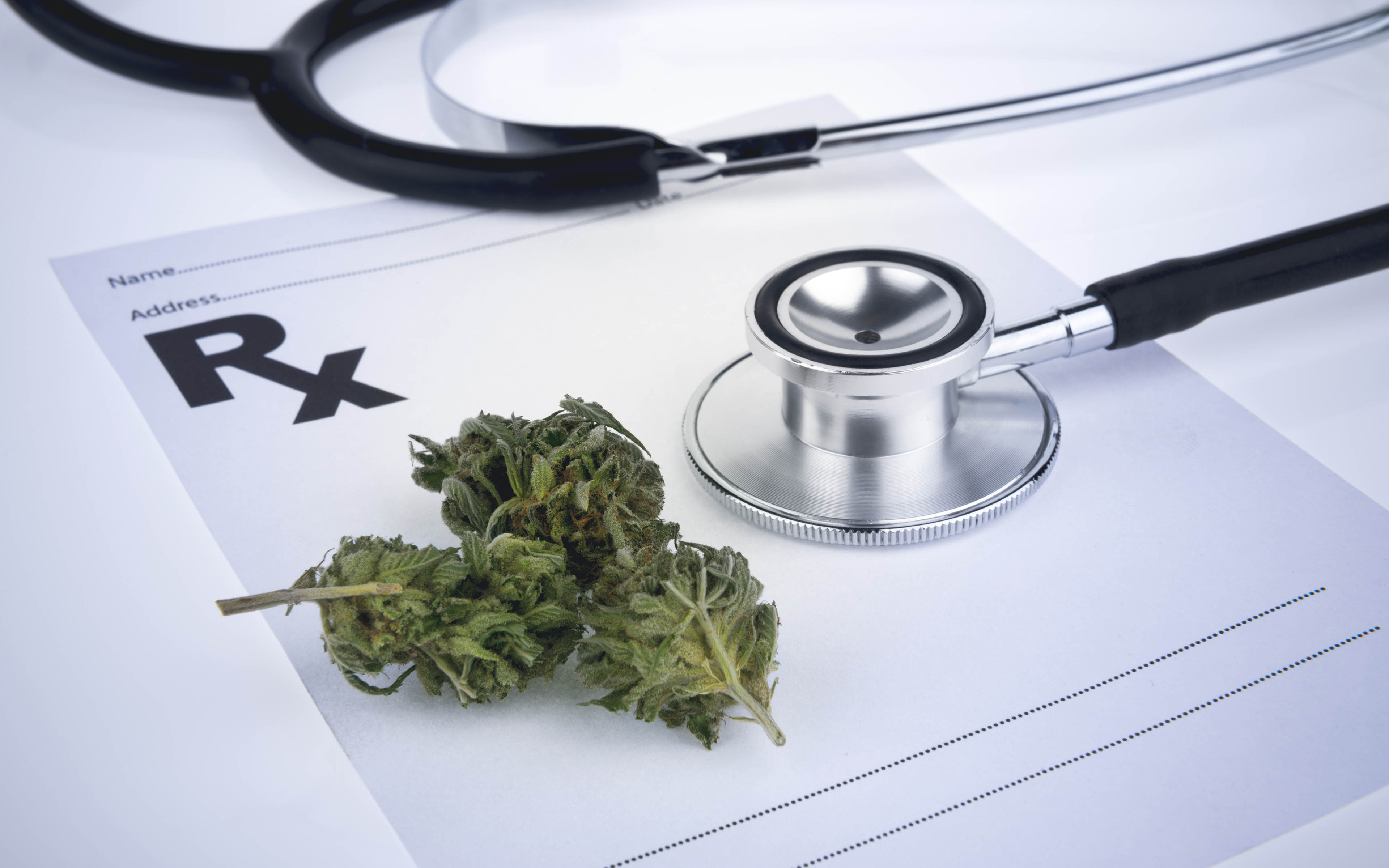 Best Places To Buy Medical Cannabis in Sarasota FL?
Once you have your medical card approval, there are numerous state-approved marijuana dispensaries in Sarasota where one can purchase medical marijuana. Here are your options for a licensed and State approved marijuana dispensary in Sarasota FL:
Sunnyside - 8307 Lockwood Ridge Road, Sarasota, FL, 34243

VidaCann - 5203 Cortez Rd W STE 6, Bradenton, FL 34210

AltMed Muv – 5045 Fruitville Rd, Sarasota, FL 34232

Liberty Health Sciences - 2067 Siesta Dr, Sarasota, FL 34239

Surterra Wellness – 14906 Tamiami Trail, North Port, FL 34287

GoCannabist - 6979 South Tamiami Trail Sarasota, FL 34231
You can find a complete guide of state-approved dispensaries by visiting the State of Florida Office of Medical Marijuana Use.
Who is Eligible for a Medical Marijuana Card in Sarasota Florida?
Patients of all ages with a qualifying medical condition are welcome. Minors under the age of 18 must have 2 marijuana doctor opinions and be accompanied by a caregiver who is 21 years of age of older. All Natural MD Sarasota can help you with this process.
⇒About Sarasota Florida
---
The City of Sarasota which is also in the county of Sarasota has many major roads running through its town. Just off Interstate 75 you will come to main roads such as Fruitville Rd, Bee Ridge Rd, Clark Rd (I72), Honore Ave, and many others. Sarasota is also located on the west side of Florida which is governed by the gulf of Mexico. Located directly to its south is Siesta Key, Lido Key and Longboat Key which are popular beach spots for many locals and tourists. To the north northeast of Sarasota you'll find another popular tourist destination called longboat key. Another beach spot where you'll find white sands and clear blue oceans. If you're looking for some entertainment in the area you can visit "The john and marble Ringling Museum of Art or if you like animals, shows and tropical settings, you will certainly like Sarasota Jungle Gardens and Marie Selby Botanical Gardens. After that you're sure to be hungry, you can head over to Marina Jacks, Owens Fish Camp, Caragiulo's Italian America and more. Sarasota was incorporated as a town on the night of October 14, 1902. Its has a growing population as of 2018 of 57,738 residents.  It was later re-platted in 1912 and then incorporated as a city in 1913. The current mayor of Sarasota Florida is Liz Alpert. Also for good measure, please stay out of trouble if you visit as the main jail is located at 2020 Main St. and its not very nice over there so we've heard. Our medical marijuana doctors can help, call us now. (800) 250-6737.
Things to do after you get your medical marijuana card from All Natural MD Sarasota. There are many attractions in the Sarasota area to visit with your medical weed. these options include The John & Mable Ringling Museum of Art and Ca' d'Zan also has ties to the Ringling Bros. Circus, the bulk of the city's best things to do are linked to nature. For a relaxing day outside, visitors can tee off at one of the area's golf courses, lounge on Lido Beach's sands, hike Myakka River State Park's trails, pay their respects at Sarasota National Cemetery or stroll through Marie Selby Botanical Gardens. Or, head to Big Cat Habitat and Gulf Coast Sanctuary and Mote Marine Laboratory & Aquarium for an up-close encounter with wildlife.
All Natural MD Sarasota
3230 Southgate Cir Suite 117
Sarasota, FL 34239
(800) 250-6737
Directions to our Sarasota, FL Office
Get on FL-618 Toll E/Selmon Expressway 3 min (0.6 mi), Take I-75 S to State Hwy 758/Bee Ridge Rd in Sarasota County. Take exit 207 from I-75 S 50 min (56.9 mi), Continue on State Hwy 758/Bee Ridge Rd to your destination in Southgate 9 min (4.4 mi), Use any lane to turn right onto State Hwy 758/Bee Ridge Rd. Pass by Bank of America Financial Center (on the left in 2.9 mi), (4.0 mi), Turn right onto S Tuttle Ave (0.4 miles) mi, Turn left onto Valencia Dr (200 ft), Turn right (108 ft) Turn right as your Destination will be on the right (112 ft)
Get on I-75 N from Goodlette Rd S/Goodlette-Frank Rd and Golden Gate Pkwy 13 min (7.0 mi), Head south on 9th St S/Tamiami Trail toward 5th Ave S 49 ft, Use the left 2 lanes to turn left onto 5th Ave S/Tamiami Trail 0.3 mi, Turn left onto Goodlette Rd S/Goodlette-Frank Rd 2.0 mi, Use the right 2 lanes to turn right onto Golden Gate Pkwy 3.7 mi, Use the right lane to merge onto I-75 N via the ramp to Tampa 1.0 mi, Follow I-75 N to State Hwy 758/Bee Ridge Rd in Sarasota County. Take exit 207 from I-75 N 1 hr 26 min (102 mi), Continue on State Hwy 758/Bee Ridge Rd to your destination in Southgate 10 min (4.7 mi), Turn left onto State Hwy 758/Bee Ridge Rd 4.2 mi, Turn right onto S Tuttle Ave 0.4 mi, Turn left onto Valencia Dr 200 ft, Turn right 108 ft, Turn right 112 ft