Evaluate. Educate. Medicate.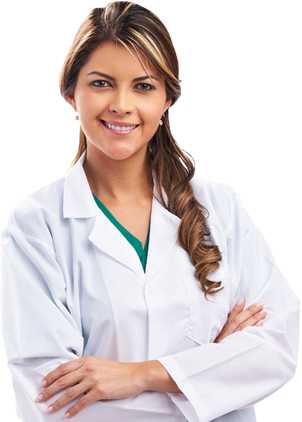 Why Choose All Natural Medical Solutions | Marijuana Doctor
---

 Require Patients To Be Seen In Person One Time Every 210 Days

 Receive Three 70 day Medication Orders (We Guarantee You Will Not Run Out)

 All Medication Orders, Adjustments & Refills Done Online

 Customized Dosing & Treatment Management Plans 

 State Issued Medical Marijuana ID Card Assistance
Why Choose All Natural Medical Solutions
---

 Require Patients To Be Seen In Person One Time Every 210 Days

 Receive Three 70 day Medication Orders Quickly and Easily

 All Medication Orders, Adjustments & Refills Done Electronically

 Customized Dosing & Treatment Management Plans 

 State Issued Medical Marijuana ID Card Assistance
Get Started On Your Medical Marijuana Prescription Today →
All Natural Medical Solutions has been connecting patients with physicians and physician recommendations since 2014. Our goal is to provide a superior patient experience through compassion, education, and thoughtful consideration of our patients needs. We're the leader in assisting patients with quality, convenient, reliable, and trustworthy medical marijuana doctor evaluations in Florida. We strive for excellence in every step of the process. From our highly trained representatives, friendly office staff, to our caring and educated physicians. We have locations in well appointed, professional business spaces where patients can relax and experience a true professional service. Get Started...
In pain? Apply online today to schedule an appointment. Our board certified marijuana physicians are standing by.
Get qualified and receive your medication orders/medical marijuana prescription quickly & easily. Apply
After your in person visit, you'll be able to visit a licensed dispensary to legally purchase medical cannabis.
How The Florida Marijuana Program Works
---
»Individuals suffering from the following medical conditions are eligible to qualify for medical marijuana in the state of Florida.
»To begin the process, a patient must have an in-person visit with a Florida physician who is certified and license to prescribe cannabis. In order to provide certifications to patients, a doctor must have an active, unrestricted medical license and must complete a course issued by the Florida Medical Association.
»Once the physician has examined the patient, he or she can qualify (or "certify") them to be able to purchase medical marijuana. After a patient is certified by a physician they must complete a medical marijuana ID card application with the Department of Health. When the Department approves the patient's ID card application, the patient is legally then able to visit any of the state's dispensaries or call a Medical Marijuana Treatment Center to arrange for delivery.
About All Natural Medical Solutions
---
At All Natural Medical Solutions, our staff is friendly, knowledgeable and trained in the field of medical marijuana recommendations. We know you need the medical benefits and pain management relief of cannabis, and we're here to help you with all aspects of acquiring your marijuana Doctors certification.
Give us a call or book your appointment online and we'll quickly walk through the process. It's an easy process as long as you're working with the right people like us who always keep up with the latest laws and rule-making process as it pertains to amendment #2. We will assist you with your Doctor recommendation and ID card license all in one swift motion. Since first assisting patients in Nov. 2016, All Natural Medical Solutions has become the leader in online medical marijuana centers in Florida. By providing our patients with the best possible level of care, educating them how to properly integrate cannabis into their treatment regimes. For nearly 4,000 years, marijuana has been used for medicinal purposes. It wasn't until the 1940s (post-Prohibition), that powerful business interests successfully lobbied the United States Congress to move all derivatives of cannabis to a highly controlled status. Since California first legalized cannabis for medicinal use in 1996, the tide has begun to swing back and extensive research over the course of the past 20 years has shown that this natural, organic substance has the potential to ease the suffering of individuals with chronic illnesses. Our mission is to provide a better quality of life for our patients without the use of laboratory produced pharmaceuticals. With proper education and training, we also hope to further a better understanding by the general public of the positive uses of cannabis therapy and dispel much of the negative propaganda associated with the medical use of marijuana.
ADDITIONAL INFORMATION AND RESOURCE INFORMATION
Marijuana Doctors Migrate to Florida
---
Live in Sarasota, Pensacola or surrounding areas of Florida? We can help you with your inclusion into the State registry. Give us a call or complete our online appointment request form and a member of our team will get back to you shortly.
What Our Customers Are Saying!
---
My husband was diagnosed with Amyotrophic Lateral Sclerosis in 1994 and our primary doctor is not certified to recommend medical MMJ. So he referred us to Floridasmedicalmarijuana.com. They were very knowledgeable and professional and got us all set up.
My wife was diagnosed with breast cancer 10 years ago. Our Doctor referred us to All Natural Medicine. They were very helpful and was able to get my wife certified in a timely manner. They did exactly what we we're told they were going to do.
My spouse and I suffer from chronic arthritis and we were looking for a better solution than pills. We went online and found All Natural Solutions. They were able to get us both set up with our Florida medical cards. Thanks you guys!
Examples of our coverage areas: Key West | Hialeah | Miami | Aventura | Hollywood | Fort Lauderdale | Deerfield Beach | Delray Beach |  Boca Raton | Wellington | Greenacres | Boynton Beach | West Palm Beach | Fort Pierce | Port St Lucie | Palm Bay | Daytona | Gainesville | Ocala | Lecanto | Beverly Hills | The Villages | Cape Coral | Cocoa Beach | St Augustine | Orlando | Sanford | Tampa | Sarasota | Naples | St Petersburg | Palm Harbor | Clearwater | Fort Myers | Springhill | Lakeland | Palm Coast | Treasure Coast | Kissimmee | Jacksonville | Pensacola | Panama City | Fort Walton Beach (Doctors: Dr. Justin Davis | Dr. Barry Gordon | DocMJ | Dr. Joseph Dorn | Dr. Tali Arviv | Dr. Rolando Ania | Dr. Michelle Beasley