Can Medical Marijuana Help With Alcohol Addiction?
Substitute therapies for tobacco (e.g. nicotine replacement therapy) and heroin (e.g. methadone) have been available for some time, while analogous substitutes for alcohol have been more elusive. A growing number of research studies suggest that medical marijuana could be an alternative therapy for alcohol. Marijuana doctors suggest that medical cannabis can be prescribed to individuals who are attempting to reduce the use of alcohol. In light of the recent movements toward cannabis legalization in the USA, which imply that cannabis use may become more commonplace, especially among heavy drinkers, helping them to replace with medical marijuana and later tapering off until complete withdrawal.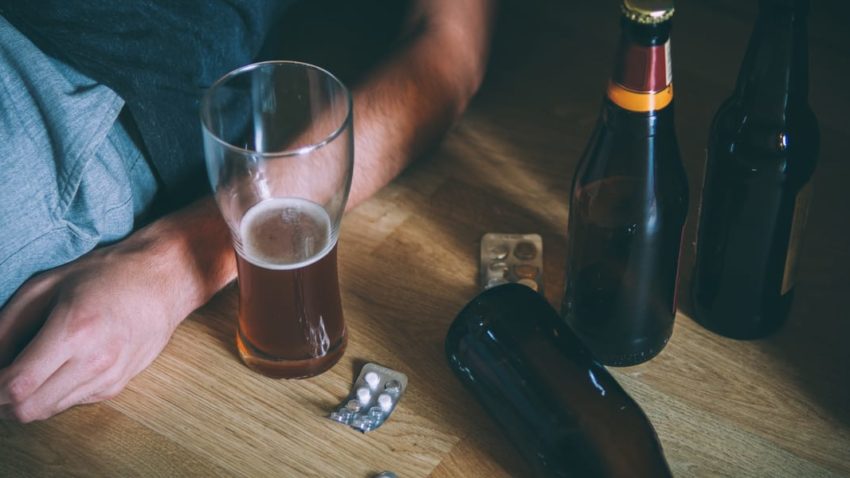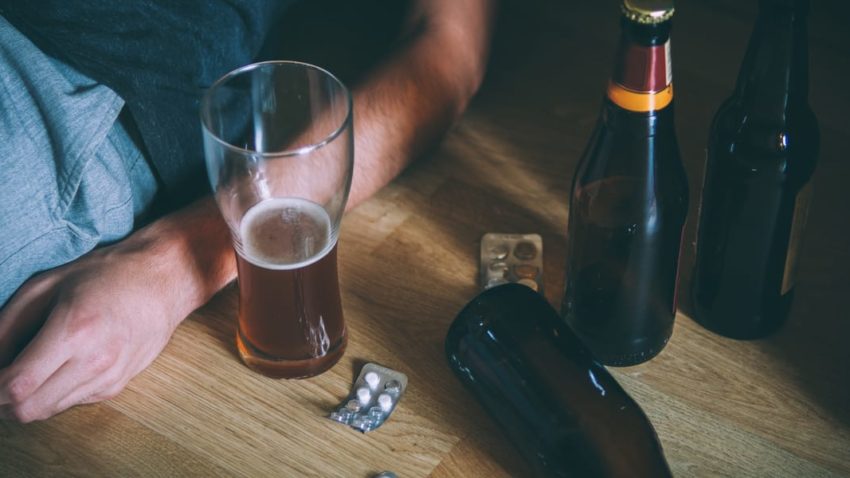 What is Alcohol Addiction?
Alcohol addiction or Alcoholism is a devastating disease that is responsible for the deaths of roughly 88,000 people a year, not to mention the 9,967 deaths due to alcohol-impaired driving. Alcoholism, or alcohol use disorder (AUD), is diagnosed by several symptoms, including, to name a few: drinking more than intended; inability to quit despite the desire to do so; craving; and, perhaps the most dangerous (if you are a heavy drinker) is potentially deadly withdrawal effects. There are several pharmaceutical treatments designed to treat alcoholism, such as naltrexone, acamprosate, disulfiram, and topiramate. However, only about 9% of AUD patients receive pharmacological treatment.
Medical Marijuana an anecdote for various medical conditions:
Medical marijuana has a lot of anecdotal evidence suggesting it helps everything from glaucoma, inflammation, rheumatoid arthritis, to cancer, to name a few. However, the scientific-based evidence is slowly coming together to divide the real medicinal effects versus hearsay. For example, scientists have demonstrated a role for medical marijuana in treating opioid addiction. On the other hand, medical marijuana has called into question its claims to aid in autism; whether it can lead to addiction; and whether it can cure cancer.
Marijuana an excellent choice to help Alcohol Addicts:
Marijuana doctors long support cannabis as a gateway drug. However, in light of ongoing studies and scientific data, official programs and sites have recanted the claim. But while cannabis doesn't lead to other drug use, it may still turn out to be a gateway drug.  Medical marijuana is a way to recovery. Find Orlando Florida marijuana doctors, clinics, ID cards near me and view medical marijuana doctor locations, hours, reviews and to book an appointment.
Medical Marijuana is found to be a new tool in recovery programs for heroin and other hard drugs in cannabis-friendly. Marijuana doctors carried out research on rats by using cannabis by showing success in eliminating dependence on opiates. Furthermore, patients in addiction treatment have successfully managed withdrawal symptoms for alcoholism and other substances using cannabis.
A study published in a journal showed a consistent success rate as 40% percent used cannabis as a substitute for alcohol, 26% as a substitute for illicit drugs and 66% as a substitute for prescription drugs whereas the most common reasons given for substituting were less adverse side effects (65%), better symptom management (57%) , less withdrawal potential (34%) with cannabis.
Drug interaction of Medical Marijuana with alcohol:
Much like methadone substitution-treatment for heroin, a few studies on the usefulness of medical marijuana have focused on its use as a drug substitute. In a clinical review published compared whether medical marijuana can be helpful in alcohol addiction when substituted completely for alcohol. The caveat is that, if these two substances are consumed together, this can lead to greater adverse consequences than if either is taken alone.
Marijuana Helpful in Subsiding Symptoms:
According to marijuana doctors, the symptoms that cannabis reduces in addiction patients are similar to those of cancer patients. Nausea, vomiting, appetite loss, muscle cramps, fatigue, and sleeplessness. Furthermore, many steps are taken to clear the hurdles of the FDA by several pharmaceutical derivatives and synthetics which have based cannabis as an active ingredient. These new drugs which are legally approved provide 100 percent efficacy of medical marijuana as a treatment option. Pharmaceutical companies often look at their wares and investigate new conditions that could benefit from them.
In conclusion, as cannabis continues gaining acceptance for its safety and benefits, programs like addiction recovery only stand to benefit from the science behind the plant. Medical marijuana works and saves a life. Also, the value of this plant as medicine only continues to grow.