More and more people are using medical marijuana to treat their arthritis and other muscle aches and pains, often without consulting a doctor as new studies show. As many as 1 in 5 patients who consult an orthopedic surgeon for chronic musculoskeletal pain are using a cannabis product to treat their pain.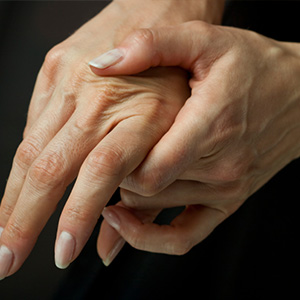 Marijuana is a type of cannabis plant that contains THC, the chemical responsible for getting people "high" as well as some CBD, or cannabidiol. CBD is a different kind of compound that can be isolated from hemp plants that is thought to have various medical benefits but doesn't have an intoxicating effect. More than half of people surveyed (55 percent) said they tried marijuana or CBD for medical reasons. The average age of patients in our survey was 57; the vast majority were female. Most patients (75 percent) reported being in fair or poor health (based on a standardized survey instrument) and only 29 percent said they were satisfied with their current treatment plan. These were longtime patients; the average time since they were diagnosed was 15 years. Most patients surveyed had either rheumatoid arthritis (46 percent) or osteoarthritis (20 percent). Others had psoriatic arthritis, fibromyalgia, and ankylosing spondylitis.
Managing arthritis isn't just about treating pain or swelling. Patient surveyed reporting using marijuana or CBD to treat many different symptoms and side effects of living with arthritis, including:
Pain
Inability to sleep
Relaxation
Depressed mood
Nausea
Physical function
Fatigue
The vast majority of arthritis patients who reported using marijuana or CBD said it helped their symptoms: 97% of people who tried marijuana said it improved symptoms; 93% of people who tried CBD said it improved symptoms.
Recent research has shown medicinal marijuana can be an effective alternative arthritis treatment. For example, in a 2005 article published explained cannabinoids might be a consideration for patients for the treatment of inflammatory diseases, such as arthritis.
How Marijuana Can Reduce Arthritic Pains
THC has the ability to interact with both CB1 and CB2 receptors, among some others, allowing it to regulate the systems responsible for pain perception and immune reactions; this is what gives it the potential to alter pain perception and decrease inflammation in the body.
If you are concerned about the psychoactive and perception-altering effects of THC, it is a viable option to focus on treating your arthritis-related pain with CBD only, which counteracts the adverse effects of THC, like anxiety, when taken in combination. It can also regulate pain perception and has anti-inflammatory effects.
In a 2015 preclinical study, topical marijuana gel applied to arthritic mice was shown to reduce pain, joint swelling, joint space narrowing, pro-inflammatory markers, and immune cell infiltration. CBD did not cause apparent psychoactive or other adverse effects in the study, suggesting that it is a good candidate for further arthritis study in humans. If you are experiencing other symptoms that go along with having a chronic condition such as anxiety or insomnia, CBD may be able to help these conditions as well.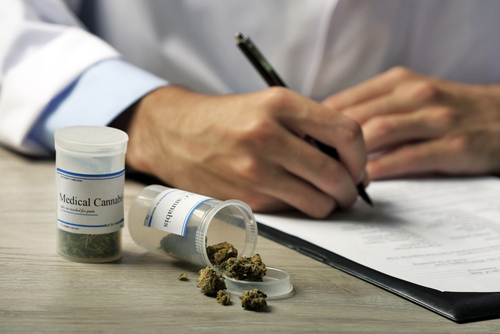 The Arthritis Society recommends that patients who have never used marijuana start with a low dose and increase it over the following days and weeks. They also recommend using cannabis that has higher CBD content, such as 20:1, 2:1, or 1:1 CBD to THC ratios.
In addition, they recommend using oils, tinctures, and capsules because these cannabis products are easier to fine-tune dosages. Taking marijuana orally and with products that dissolve under the tongue can provide several hours of effects in comparison to smoking it (which sets in within minutes but usually only lasts one to a few hours. Cannabinoids can also accumulate in the body over time, and the long-term effects aren't yet fully known. Using topicals such as lotions, creams, and oils that contain low THC and higher amounts of CBD may also provide you with symptom relief and should not have any intoxicating effects.
There are many other conditions that will qualify you for a medical marijuana card in Florida. Check with the All Natural MD team as they will assist you with your Florida medical marijuana doctors recommendation and renewals. Visit https://floridasmedicalmarijuana.com/ today to learn more.