HumanS feel anxious from time to time and anxiety is a normal part of our life. It can be difficult to manage when anxiety becomes overwhelming. Antidepressants and different therapy can be useful in some instances but do not respond well to these controversial treatments. Medical marijuana is one of the effective natural treatments for anxiety. People having anxiety should consider choosing marijuana carefully based on THC and CBD contents. Lower doses of cannabis can reduce your stress and higher can increase anxiety. It is important for you to start with a low dose to avoid symptoms.
The use of medical marijuana for treatment of anxiety is a controversial topic as marijuana can cause distress or paranoia if taken in large doses in short time. But when you use it responsibly there is a chance for it to treat variety of condition which also includes anxiety. A study conducted recently concluded that tetrahydrocannabinol (THC) at lower dose helps in preventing anxiety but results are opposite when taken in higher doses. Psychoactive cannabidiol (CBD) can help in preventing anxiety no matter the amount or number of doses.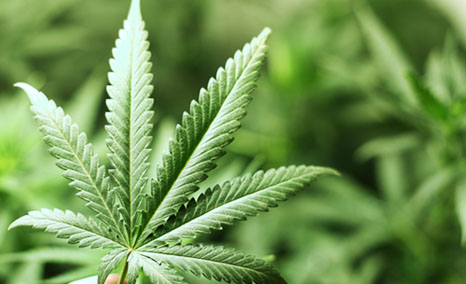 The Top 3 Strains of Medical Marijuana to use for Anxiety
Choosing a correct strain of medical marijuana can help you to control your anxiety. It is recommended to choose a strain of medical marijuana with adequate level of CBD in order to control anxiety. While picking up a strain make sure to pick one that has higher or balanced level of CBD with THC. If you need a THC dominant strain then you may want to consider smoking them in low doses first.
Here are the top 3 strains that can be used for anxiety treatment:
White Buffalo
White Buffalo strain gives you an energy boost which you tackle anxiety. White Buffalo is a powerful marijuana strain which can be also used to treat pain, aches, swelling and redness associated with inflammation. White Buffalo is a THC rich content, so it is always good to have in low doses. White Buffalo is a cross of Indica dominant hybrid and sativa strain which is known for its tough structure. White Buffalo has darker color scheme compared to other strains. You can also expect it to be blue/ purple hue with orange pistils.
White Buffalo should be handled very carefully, there is no playing around with it. As it is THC rich strain, it can quickly hit you with euphoric cerebral high which can elevate your mood. It boosts your energy at first but eventually helps you to calm down and relax. White Buffalo can be used for treatment of depression, improving your self-confidence, mood. Anti-stress property of White Buffalo can be a good option for patients suffering from anxiety. Patients having anxiety disorders can use White Buffalo strain to help them. It is certainly helpful to give you a lift if you are struggling with anxiety. It can be a good option as a painkiller due to its high potency. In order to get this strain of medical cannabis in Florida, you must see and get certified by a licensed marijuana doctor in Florida.
Possible side effects of White Buffalo Strain:
White Buffalo can make you experience dizziness, headache or elevated anxiety level if consumed in a higher dose. It can also cause dehydration which can result in headache. It is recommended to keep a bottle of water beside and drink while you use White Buffalo strain.
Gorilla Grapes
Gorilla Grapes is a cross of Vino OG and Gorilla Original Glue also a THC dominant hybrid with sweet grape flavor and diesel undertones. They are generally olive colored with red and deep purple hues covered with a sticky layer of white trichomes. It has super potent of THC level averaging 24-30%. With its high powers of cerebral effects, it can get you in state of foggy euphoria. Gorilla Grapes is often used to treat chronic pains, cramps, migraines, nausea and chronic stress issued by most Tampa marijuana doctors in your area.


Gorilla Grapes is a quite powerful strain composed of Indica which is commonly known as relaxing agent. Gorilla Grapes, when taken in right dose can help to reduce stress, pain and anxiety. Buds tend to turn off your thinking in a way making you not to worry about anything other than having a good time. Gorilla Grapes provides an instant euphoric effect making you feel comfortable and anxiety free. Gorilla Grapes strain produce a long-lasting effect which benefits patients with anxiety for several hours before they require another dose.
Possible side effects of Gorilla Grapes:
As Gorilla Grapes are THC dominant strain, it can make your body high, relaxing and sleepy. Some people have reported that Gorilla Grapes can cause sleep disorders, insomnia, headache and anxiety when taken in high dose. It is recommended to consume Gorilla Grapes in low doses to fight with anxiety.
Gorilla Grapes can help patients who need an Indica strain to fall asleep at night. The best way to use Gorilla Grape is before bedtime so that Indica portion of the effects get enough time to come through.
Paradise Waits
Paradise Waits is another THC dominant strain of marijuana formed by crossing Harlequin and Scarlet Fire. They are earth green to amber gold with purple hues in them. Paradise Waits clocks at a whooping 29.2% of THC level making it one of the powerful strains. It flavors like a mixture of citrus and hash create something that's both sweet and sour. Many people describe taste as a floral with hint of cream and diesel, an ideal choice after dinner. It brings sensation of total relaxation instantly.
Paradise Waits strains is commonly used by people suffering from depression, insomnia, pain, traumatic stress and anxiety. Typical effects of Paradise Waits include being social, relaxed, euphoric, happy and sedated. It is a sativa dominant hybrid that works well for both anxiety and depression, also giving you a total relaxation, which can make you feel sleepy right after use.


Potential effects of Paradise Waits
Paradise Wait, yet another THC dominant strains which can cause minor visual and auditory hallucination which can lead to feeling of physical heaviness. It can also get you headache, color enhancements in visual field. Consider smoking Paradise Wait in small dose, as many people end up sleeping within few hours of smoking Paradise Waits.
The strain for you to choose completely depends on what affects you desire. Marijuana has a range of medical uses but some of the strains are only good for certain condition. It's worth researching the effects of strain as they can list dry mouth, eyes and dizziness. So, it is better to pick a strain based on the symptoms that you want to treat. Related Article Here.