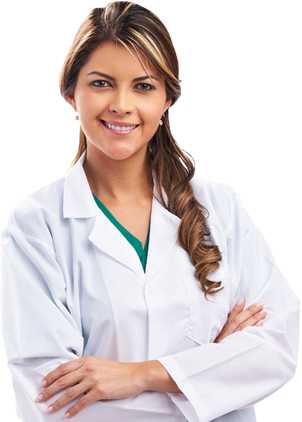 Why Choose All Natural Medical Solutions | Marijuana Doctor
---

 Require Patients To Be Seen In Person One Time Every 210 Days

 Receive Three 70 day Medication Orders Quickly and Easily

 All Medication Orders, Adjustments & Refills Done Electronically

 Customized Dosing & Treatment Management Plans

 State Issued Medical Marijuana ID Card Assistance

 Get Your Through The Entire Process GUARANTEED
Why Choose All Natural Medical Solutions | Marijuana Doctor
---

 Require Patients To Be Seen In Person One Time Every 210 Days

 Receive Three 70 day Medication Orders Quickly and Easily

 All Medication Orders, Adjustments & Refills Done Electronically

 Customized Dosing & Treatment Management Plans

 State Issued Medical Marijuana ID Card Assistance

 Get Your Through The Entire Process GUARANTEED
All Natural Medical Solutions is the leader in providing quality, convenient, reliable, and trustworthy medical marijuana doctor evaluations in Florida. We strive for excellence in every step of the process. From our highly trained representatives, friendly office staff, to our caring and educated physician. We will assist you with your recommendation and FLMM ID card quickly and easily. We have evaluation centers located in well appointed, professional medical spaces where patients can relax and experience a true medical service. Get Started
In pain? Apply online today to schedule an appointment. Our board certified marijuana physicians are standing by.
Get qualified and receive your medication orders/medical marijuana prescription quickly & easily. Apply
After your in person visit, you'll be able to visit a licensed dispensary to legally purchase medical cannabis.
How The Florida Marijuana Program Works
---
→Individuals suffering from the following medical conditions are eligible to qualify for medical marijuana in the state of Florida.
---
→To begin the process, a patient must have an in-person visit with a Florida physician who is certified and license to prescribe cannabis. In order to provide certifications to patients, a doctor must have an active, unrestricted medical license and must complete a course issued by the Florida Medical Association.
---
→Once the physician has examined the patient, he or she can qualify (or "certify") them to be able to purchase medical marijuana. After a patient is certified by a physician they must complete a medical marijuana ID card application with the Department of Health. When the Department approves the patient's ID card application, the patient is legally then able to visit any of the state's dispensaries or call a Medical Marijuana Treatment Center to arrange for delivery.
ADDITIONAL RESOURCE INFORMATION
---
Florida THC Medical Cannabis Program
As per the Compassionate Medical Cannabis Act of 2014 — Senate Bill 1030, signed by Governor Scott, on June 16, 2014 — licensed Florida physicians may order low-THC (tetrahydrocannabidiol) CBD (cannabidiol) cannabis oil, for patients who meet the State's requirements. Florida patients diagnosed with terminal conditions — defined as, "a progressive disease or medical or surgical condition that causes significant functional impairment, and is not considered by the treating physician to be reversible even with the administration of available treatment options currently approved by the United States Food and Drug Administration, and, without the administration of life-sustaining procedures, will result in death within one year after diagnosis, if the condition runs its normal course" — are legally permitted to obtain and consume low-THC cannabis, as per the State's stipulations, in Section 381.986, Florida Statutes, as amended by Chapter 2016-123, Laws of Florida. 
How To Become A THC Medical Cannabis Patient in Florida
You must be a Florida Resident with a valid Florida I.D. as proof of residency. If you do not have a Florida I.D. an out of state I.D., passport, or other photo I.D. with proof of residency such as bank statement, utility bill, etc. is acceptable. Patients, or their legal guardian, are required to provide the physician with written informed consent.All patients will be registered with the Compassionate Use Registry, by the ordering physician, who MUST enter the patient's order, for High & low-THC cannabis. *Please note: The Compassionate Medical Cannabis Act of 2014 does NOT permit the possession, use of administration of medical cannabis, by means of smoking. Additionally patients are strictly prohibited from transferring medical cannabis to any other person, other than to the qualified patient, for whom it was dispensed. Florida Health Office of Compassionate Use 4052 Bald Cypress Way, Bin A-06,Tallahassee, FL 32399