Medical marijuana users claim the drug helps relieve pain and suppress nausea — the two main reasons it's often used to relieve the side effects of chemotherapy.
Researchers at Harvard Medical School suggested that that some of the drug's benefits may actually be from reduced anxiety, which would improve the smoker's mood and act as a sedative in low doses. Beware, though, higher doses can increase anxiety and make you paranoid.
A study, published in the journal Molecular Pharmaceutics, found that THC, the active chemical in marijuana, slows the formation of amyloid plaques by blocking the enzyme in the brain that makes them. These plaques seem to be what kill brain cells and potentially cause Alzheimer's.
A synthetic mixture of CBD and THC seem to preserve memory in a mouse model of Alzheimer's disease. Another study suggested that in population-based studies, a THC-based prescription drug called dronabinol was able to reduce behavioral disturbances in dementia patients.
Marijuana may ease painful symptoms of multiple sclerosis, a study published in the Medical Association Journal in May suggests.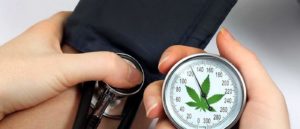 FloridasMedicalMarijuana.com opens new locations for Florida Marijuana Doctors recommendations and ID card services in Lakeland, Fort Lauderdale,Tampa, Sarasota, Orlando, Lake Mary with more coming soon. The location is quick and easy to get to and takes just minutes. Please call ahead as we are by appointment only. We are Florida's most recommended with thousands of patients who have successfully received marijuana in Florida. Our goal is to provide a superior patient experience through compassion, education, and thoughtful consideration of our patients needs. We're the leader in assisting patients with quality, convenient, reliable, and trustworthy physician(s). We strive for excellence in every step of the process. From our highly trained representatives, friendly office staff, to our caring and educated physicians. We have locations in well appointed, professional business spaces where patients can relax and experience a true professional service.
A researcher studied multiple sclerosis patients with painful contractions in their muscles. These patients didn't respond to other treatments, but after smoking marijuana for a few days they reported that they were in less pain.
The THC in the pot binds to receptors in the nerves and muscles to relieve pain. Other studies suggest that the chemical also helps control the muscle spasms.
Other types of muscle spasms respond to marijuana as well. Gupta also found a teenager who was using medical marijuana to treat diaphragm spasms that were untreatable by other, prescribed and very strong, medications.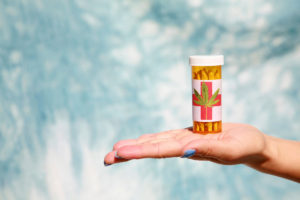 His condition is called myoclonus diaphragmatic flutter (also known as Leeuwenhoek's Disease) and causes non stop spasming in the abdominal muscles which are not only painful, but interfere with breathing and speaking.
»To begin the process with us, you must make an appointment for an in person visit with the Doctor. Our decisions are based off your existing medical conditions, history and records.
»Once the physician has reviewed your records, he or she can approve you into the medical marijuana use registry. Once approved into the MMUR, you will receive the necessary information to get started on your medical marijuana ID card with the Department of Health. Once the FDOH approves your patient ID card (30 days), you will then be able to legally purchase and posses medical marijuana from any of the state's license and approved dispensaries Florida. You can also contact the dispensary to arrange a delivery.
Smoking marijuana was able to calm the attacks almost immediately, at least it seemed to in this patient.
Treatment for hepatitis C infection is harsh negative side effects include fatigue, nausea, muscle aches, loss of appetite, and depression — and lasts for months. Many people aren't able to finish their treatment course because of the side effects.
But, pot to the rescue: A 2006 study in the European Journal of Gastroenterology and Hepatology found that 86% of patients using marijuana successfully completed their Hep C therapy, while only 29% of non-smokers completed their treatment, possibly because the marijuana helps lessens the treatments side effects.
Marijuana also seems to improve the treatment's effectiveness: 54% of hep C patients smoking marijuana got their viral levels low and kept them low, in comparison to only 8% of nonsmokers.
Patients with inflammatory bowel diseases like Crohn's disease and ulcerative colitis could benefit from marijuana use, studies suggest.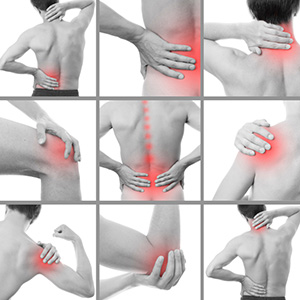 "Already, many doctors and researchers believe that marijuana has incredibly powerful neuroprotective properties, an understanding based on both laboratory and clinical data," he writes. He recently said that he'd consider permitting athletes to use marijuana if medical research shows that it's an effective neuroprotective agent. This is a complicated one, because it involves effects that can be both positive and negative. Doctors disturbs sleep cycles by interrupting the later stages of REM sleep. In the long run, this could be a problem for frequent users. However, for people suffering from serious nightmares, especially those associated with PTSD, this can be helpful. Nightmares and other dreams occur during those same stages of sleep. By interrupting REM sleep, many of those dreams may not occur. Research into using a synthetic cannabinoid, like THC, but not the same, showed a significant decrease in the number of nightmares in patients with PTSD. Additionally, even if frequent use can be bad for sleep, marijuana may be a better sleep aid than some other substances that people use. Some of those, including medication and alcohol, may potentially have even worse effects on sleep, though more research is needed on the topic.
One of the most well-known medical uses of marijuana is for people going through chemotherapy. Cancer patients being treated with chemo suffer from painful nausea, vomiting, and loss of appetite. This can cause additional health complications. Marijuana can help reduce these side effects, alleviating pain, decreasing nausea, and stimulating the appetite. There are also multiple FDA-approved cannabinoid drugs that use THC, the main active chemical in marijuana, for the same purposes. That's not to say it's completely risk free, but it's much less addictive and doesn't cause nearly as much physical damage. Disorders like alcoholism involve disruptions in the endocannabinoid system. Because of that, some people think cannabis might help patients struggling with those disorders. Research shows that some people use marijuana as a less harmful substitute for alcohol, prescription drugs, and other illegal drugs. Some of the most common reasons for patients to make that substitution are the less adverse side effects from marijuana and the fact that it is less likely to cause withdrawal problems. Some people do become psychologically dependent on marijuana, and this doesn't mean that it's a cure for substance abuse problems. But, from a harm-reduction standpoint, it can help.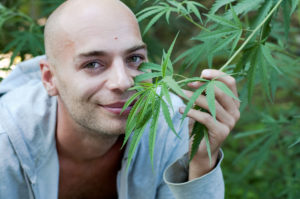 »The law requires patients to be seen in person once every 210 days. The physician can certify you with up to a 70-day cannabis orders with a maximum daily dose determined by the Department of Health.
Florida's Medical Marijuana Use Registry
Entering the patient into the Registry enables the state to issue a Medical Marijuana Use Registry ID number, which is required before the patient (or legal representative) can apply for the required ID card. The patient will be placed into the Medical Marijuana Use Registry (Where a State issued Patient ID number will be provided)
Medical Marijuana Use ID Card
After being entered in the Registry the patient and/or caregiver must submit a completed application to obtain a Florida Medical Marijuana Use Registry ID card. Applications are issued through the Office of Medical Marijuana Use. Once approved an ID number and temporary ID card will be issued by email to the patient. Usually within one month, a printed ID card is sent to the patient/caregiver, but only the temporary ID card is needed to purchase the medical cannabis.